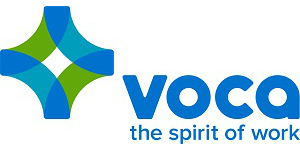 Travel Respiratory Therapist at Voca
Saint paul, MN
Voca Health 
has immediate openings available for Respiratory Therapist professionals in
St. Paul, MN
! 
Assignment Details Job Description:
The Respiratory Therapist is responsible for providing diagnostic and therapeutic services as prescribed by a physician.  Follows defined treatment protocol according to department policies.  Collects, assesses, Interprets and intervenes as appropriate in the care of neonatal, pediatric, adult and geriatric patients.  Ensures patient welfare and safety standards during treatments
Assesses patient needs and identifies expected outcomes.
Assesses patient condition (BP, temperature, heart rate, respiratory rate, rhythm interpretation, lung sounds).
Analyze data to identify needs and potential risks.
Involves the patient, family and other health care team members in gathering data.
Identifies outcomes that are age appropriate, culturally appropriate, realistic and attainable.
Validates outcomes with patient, family, and other health team members.
Documents data and identified outcomes.
Implements Respiratory interventions based on plan of care.
Assists in determining appropriate care plan.
Provides care according to the plan, and in accordance with all relevant policies, procedures and relevant practice guidelines in conjunction with other care team members.
Collaborates, consults, or make referrals if unable to perform safely and independently.
Assures all actions are based on scientific, ethical, or ecological principles; proven effectiveness; past experience; practice standards; patient/family requests and values; or legal parameters.
Documents interventions according to practice guidelines.
Responds appropriately to emergent situations.
Evaluates care and the patient' s response to interventions and expected outcomes.
Systematically and continuously evaluates patient progress; reports abnormalities to responsible RN.
Reports all variances in procedure to the Supervisor, Manager.
Reports to the Charge Nurse with variances in each nursing unit.
Modifies the interventions based on patient response and changing patient condition.
Involves the patient, family, and other health team members in evaluating care.
Uses ongoing assessment data to revise patient needs, priority problems, outcomes and the plan of care.
Delivers care as delegated by physician/authorized practitioner to assigned patient population, or individual patient.
Provides diagnostic and therapeutic services as prescribed by a physician.
Adult – draw from arterial lines and zero from them.
Performs EKG' s. Reports abnormalities to responsible RN or physician.
Assists with mechanical ventilation nasl,  cpaq and other modes of oxygenation.
Documents care in medical record.
Uses communication strategies to achieve desirable outcomes.
Contacts physician for additional information when orders are incomplete.
Communicates verbal and written information in a clear, concise, accurate and timely manner.
Uses communication strategies appropriate to patient/family needs for information and support.
Communicates effectively with all members of the health care team.
Operates and maintains all Respiratory Care equipment
Performs routine maintenance, repair and cleaning of equipment
Prepares equipment
Maintains appropriate respiratory care equipment stock levels to appropriate ordering mechanisms
Practices and maintains all pertinent NFPA and JCAHO standards for proper safe handling of respiratory care equipment
Makes round on all patients receiving respiratory care to ensure proper equipment operation in patient safety and acceptance
Qualifications
Bachelor' s Degree in Respiratory Care/Therapy or related field Experience
Minimum Qualifications to Fulfill Job Responsibilities:

Associate' s Degree in Respiratory Care/Therapy or related field
License/Certification/Registration
Respiratory Therapist License issued by the Minnesota Board of Medical Practice
Registered Respiratory Therapist (RRT) issued by the National Board for Respiratory Care (NBRC).

  Demonstrates ability to provide care or service adjusting approaches to reflect developmental level and cultural differences of population served
Partners with patient care giver in care/decision making.
Communicates in a respective manner.
Ensures a safe, secure environment.
Individualizes plan of care to meet patient needs.
Modifies clinical interventions based on population served.
Provides patient education based on as assessment of learning needs of patient/care giver.
Fulfills all organizational requirements
Completes all required learning relevant to the role
Complies with and maintains knowledge of all relevant laws, regulation, policies, procedures and standards.
Fosters a culture of improvement, efficiency and innovative thinking.
Shift
12 hour night. Every other weekend. Must work 2 of the next 3 holidays.   
Traveler Benefits
Partnering with Voca comes with a number of benefits including:
Dedicated  Recruiter
Insurance
401k
Competitive, Flexible Pay Packages
Voca: The Spirit of Work
IND-HC