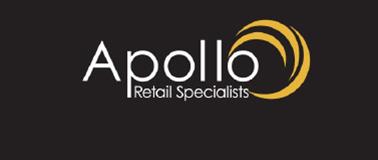 Traveling Reset Merchandiser - Marion, IA at Apollo Retail Specialist
Marion, IA 52302
We are looking for qualified, reliable candidates that would like to travel the country doing merchandising work with us here at Apollo Retail Specialist.

If you like to work and enjoy a fast paced work environment Apollo has the opportunity for you to grow with the company.

Job Description:

Apollo Retail Specialists works with the largest box retailers, drug stores and convenient stores across the nation. Retail Merchandisers play a critical role for brands since the position ensures products are displayed prominently in the store. Merchandisers help attract and engage customers with visually stimulating displays and they also help build strong relationships with the store managers. They are "image consultants for the retail world" and they're responsible for ensuring that the right amount of goods are available and sold at the right place.

Our Merchandisers and Installers primary function is to build displays and merchandise products in different big box retail stores. This includes demonstrating safety practices while merchandising products, installing fixtures and completing remodels. This position can include travel.

Job Responsibilities:

Placement of POP; audits; and POG maintenance and resets

Building an excellent service relationship with store personnel

Completing all visits prior to the program end date.

Reporting your work on-line daily.

remaining accessible and having open communication with the District Manager

Fixture Installation for resets and remodels

Requirements

What we offer:

$12hr and up Based on Experience

Travel Opportunities

Opportunity for growth with a growing company

Requirements:

Must be at least 18 years of age

Be available to work night shift Sunday – Thursday 10:00 pm – 7:00am (Graveyard shifts)

Be willing to travel and stay in hotels overnight for long periods of time

Have reliable transportation to and from the store

Perform repetitive bending, standing and walking, and be able to push, pull and lift materials up to 50 pounds (some projects require heavy lifting up to 75 lbs)

Basic tools plus for first day of work

Ability to read and understand Planograms