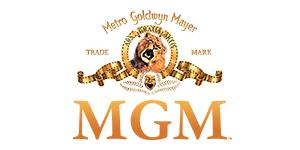 Treasury Analyst at Metro-Goldwyn-Mayer Studios Inc. (MGM)
Culver City, CA 90230
Metro-Goldwyn-Mayer Studios Inc. ("MGM") is seeking a Residuals Analyst to provide research and analytical support to MGM's residuals forecasting, processing, compliance, claims resolution, and ultimates processes. A substantial focus of the position will be on creating and maintaining internal forecasting and ultimates models for the residuals payable to motion pictures and television programs in development or production. In addition, it will include new product set-up in the company's residuals processing system upon release.
​Responsibilities:
Creating and maintaining residuals forecasts models for projects under consideration or in development
Gathering and evaluating financial and other documentation related to product to be entered into MGM residuals systems
Entering and/or reviewing information input into the MGM residuals systems
Creating and maintaining residuals ultimates for product after release
Supporting month-end financial close diligence related to gross receipts
Supporting monthly, quarterly, and ad hoc payment processes and related diligence, e.g., reconciling various G/L account balances between systems, analyzing variances, and calculating any necessary adjustments, preparing and/or reviewing journal entries, updating monthly, and quarterly reports
Preparing claims analysis
Calculating accrual rates by picture and library
Supporting the audit team as required
Providing research and analysis to respond to ad-hoc requests
Requirements:
Bachelor's degree with emphasis in Accounting or Finance preferred
At least 1 year of prior accounting/finance/residuals work or internship experience in the entertainment industry preferred
Strong Excel skills required
Ability to maintain a large volume of data in various programs, spreadsheets, and systems
Entertainment industry production accounting or network audit experience preferred
Detail-oriented with strong organizational and analytical skills
Strong initiative and follow-through on projects
Ability to grasp new concepts and problem-solve in a dynamic, creative environment
Fundamental understanding of computer systems mandatory
SAP knowledge helpful
Excellent oral and written communication skills
69,711 - 102,441 /year
Treasury Analyst
What is this?