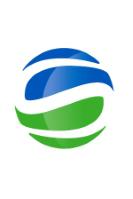 Treatment Team Leader at Southeast Inc
COLUMBUS, OH 43215
Calling all compassionate and caring behavioral health licensed professionals who are looking to partner with a community based service provider offering mental health and substance abuse services where individuals live and work. Southeast is looking for a dedicated Behavioral Health Team Leader to lead an ACT team providing support to individuals in a community setting. In this dynamic and rewarding role, there is an emphasis on creating interventions that are strength-based and focused on promoting recovery, symptom reduction, increased coping skills, and achievement of the highest level of functioning for the client in the community. LISW/LPCC required.
$58,013.00 - $66,342.00 /year
Maintenance Group Leader
What is this?