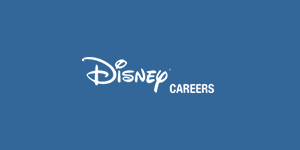 Tree Trimmer/Arborist, Walt Disney World at Walt Disney Company
Lake Buena Vista, FL
The Walt Disney Company is a world-class entertainment and technological leader. Walt's passion was to continuously envision new ways to move audiences around the world—a passion that remains our touchstone in an enterprise that stretches from theme parks, resorts and a cruise line to sports, news, movies and a variety of other businesses. Uniting each endeavor is a commitment to creating and delivering unforgettable experiences — and we're constantly looking for new ways to enhance these exciting experiences. Bring your individual talents here and discover for yourself why a career with Disney is the opportunity you've been looking for. "It takes people to make the dream a reality." Walt was on to something when he said that, and it continues to ring true today. No matter the stage in your career, being a part of Walt Disney Parks & Resorts means being a part of a team where you help bring innovation to life through unsurpassed products, services and most importantly remarkable experiences. As a Cast Member you are the steward and connection to our legacy and the backbone of our thriving innovations. Join our team and watch your dreams come true.
Walt Disney World Co. currently has full-time openings for an experienced Arborist.
Responsibilities
Provide arboriculture services for Walt Disney World Parks & Resorts.
Basic Qualifications
Extensive knowledge of southern tree species.
A minimum of 3 years' experience in tree production, tree care, tree pruning, tree moving, etc.
Must have experience operating various bucket truck models.
Able to climb trees using rope and saddle to perform daily job duties.
Able to meet requirements for climbing aerial rescue guidelines.
Demonstrating proficiency in all aspects of specimen tree transplanting and loading; tree pruning including natural and geometric shapes, proper tree planting, and operation of farm equipment.
Preferred Qualifications
Additional Information:
keyword: TreeTrimmer wdwcasting Arborist WDW: Walt Disney World Casting Hourly Jobs
About Walt Disney World Resort:
Since opening in 1971, Walt Disney World Resort has played an important role in many childhood and family memories. Today, hundreds of millions of guests from around the globe visit this magical place to enjoy a Disney vacation. Through a combination of creativity, innovation and technology, the resort immerses guests in classic Disney tales and new kinds of family entertainment. Drawing from a rich heritage of storytelling, Walt Disney World Resort cast members bring Disney magic to life through unmatched attention to detail and superior guest service.
About The Walt Disney Company:
The Walt Disney Company, together with its subsidiaries and affiliates, is a leading diversified international family entertainment and media enterprise with the following business segments: media networks, parks and resorts, studio entertainment, consumer products and interactive media. From humble beginnings as a cartoon studio in the 1920s to its preeminent name in the entertainment industry today, Disney proudly continues its legacy of creating world-class stories and experiences for every member of the family. Disney's stories, characters and experiences reach consumers and guests from every corner of the globe. With operations in more than 40 countries, our employees and cast members work together to create entertainment experiences that are both universally and locally cherished.
This position is with Walt Disney Parks and Resorts U.S., Inc., which is part of a business segment we call Walt Disney World Resort.
Walt Disney Parks and Resorts U.S., Inc. is an equal opportunity employer. Applicants will receive consideration for employment without regard to race, color, religion, sex, national origin, sexual orientation, gender identity, disability or protected veteran status. Disney fosters a business culture where ideas and decisions from all people help us grow, innovate, create the best stories and be relevant in a rapidly changing world.