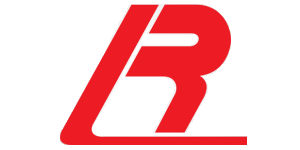 Truck Driver | Change Your Career & Get Paid While You Get Your CDL | Entry Level / Paid Training at Roehl Transport, Inc.
Elk Grove Village, IL 60007
Whether you are considering a career as a Truck Driver or if you are currently working in Construction, Maintenance, Manufacturing, Security, Transportation, Logistics, Operations, Warehouse, Electrical, Forklift Operator, Supply Chain and are looking to make a change to your current career, Roehl is the company for you.
Roehl's Paid Get Your CDL Program™ will pay you while you get your CDL.

or many, our paid CDL training and truck driving job is their way to a better paying career and even the gateway to a middle class lifestyle. 

Roehl drivers are on track to make $60,000+!
Here are the basics: 
Training to obtain your CDL is part of the job.
You are hired and paid as an employee on day 1.
You'll be paid $500 a week when you work while you get your CDL.
Your CDL training is four weeks and is available in multiple locations.
After you have your CDL, you'll continue your on-the-job training as a long haul truck driver.
If you were to go to a CDL school, you would not get paid while you are training AND you'd have to come up with the tuition for the school.
We're a stable company that provides full benefits - we invest in you.
Earning your CDL is the first step to becoming a professional truck driver. With our company paid CDL training program, you'll get your commercial driver's license, and you'll open the door to many new possibilities, including:
Competitive pay - truck driver salary
Generous benefits - including a 401K, health insurance and more
Flexible home time schedules