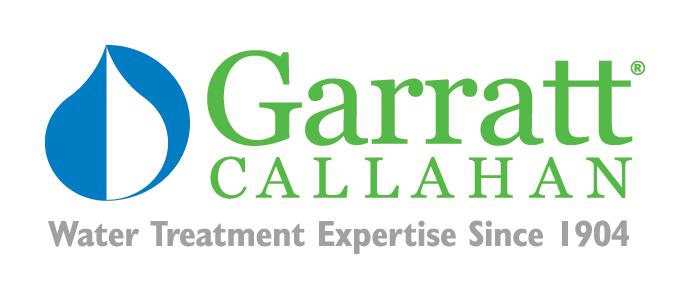 Truck Driver Delivery Specialist at Garratt-Callahan
los Angeles, CA 90001
Truck Driver – Deliver Industrial Water Treatment Chemicals 2020
Garratt-Callahan is hiring an experienced delivery driver to deliver industrial chemicals to our industrial customers in greater Los Angeles.
Garratt-Callahan is a profitable and private nationwide industrial water treatment chemical company that promotes from within. We are stable, and well respected in our industry.
Responsibilities:

Drive a company truck and deliver drums and pails of industrial water treatment chemicals to our existing customers in Los Angeles and parts of Southern California. Pick up deliveries each morning from a warehouse in Los Angeles, then deliver to our customers on a regular route.
Garratt-Callahan is proud to offer:
Compensation is based upon experience and the ability to succeed.
Full Time, usually Monday through Friday days.
$60,000 to $75,000 depending on experience
Benefits including a corporate 401k, health, dental, vision, and life insurance
We are stable, profitable, and well respected in our industry. We are actively expanding in 2020.
Thank you for considering the Garratt-Callahan Company. www.garrattcallahan.com


Requirements:

A current CDL along with extensive delivery experience in California.

A spotless driving record.

Haz Mat endorsement.

Experience handling, transferring, and delivering chemicals.

Knowledge of industrial water treatment chemistry a plus.
Chemistry education, Associates Degree or Bachelor of Science is helpful.
Live in or near Los Angeles.
The items below are preferred for the Delivery Specialist prior to hiring.
- Completed Driver Specific Application (completed with 10 year work history, contacts and phone numbers)
- Provide a State Driving Record from DMV (no less than 30 days old)
- Provide a copy of current CDL with an H endorsement (Prefer candidate to obtain prior to applying to the position)
- Provide a copy of a current Medical Certificate that is verified from a physician on the National Registry (Prefer candidate to obtain prior to applying to the position)
- Ensure that driver understands that we will require a Pre-Employment Drug Test for DOT
- Driver will need to understand that we will need to do a Background Investigation (Safety Performance History). Safety Performance History data from all former DOT regulated employers for the 3 years prior to the application date
To Apply for this position, please log on to:
https://workforcenow.adp.com/mascsr/default/mdf/recruitment/recruitment.html?cid=16ed56fa-3af7-47fc-878a-c4d47df49e2f&ccId=19000101_000001&jobId=337723&source=CC3&lang=en_US
Garratt-Callahan is an EEO/AAE employer. Minorities, women, veterans, and individuals with disabilities are encouraged to apply.
Thank you for considering the Garratt-Callahan Company.
If you have a disability, and need assistance during the application and selection process as a result, please contact the Garratt-Callahan Human Resources department at 650.697.5811. Arrangements can be made to provide an accommodation in order to assist you in applying for an open position using our on-line system, completing any other related paperwork, interviewing, or any other portion of the employment process. This is only for disability assistance.
When requesting an accommodation, please provide your name, phone, email address, or any other means of contacting you. Provide a brief description of the nature of the requested accommodation. A member of the Human Resources team will then contact you to discuss your request. A request for an accommodation will not affect your opportunities for employment with Garratt-Callahan.
Garratt-Callahan values differing experiences, backgrounds and perspectives among our employees, and see them as a competitive advantage. Garratt-Callahan is committed to the fair and equal treatment of all associates and applicants.
Garratt-Callahan is an equal opportunity employer that evaluates qualified applicants without regard to race, color, national origin, religion, sex, age, marital status, disability, veteran status, sexual orientation, gender identity, or any other characteristic protected by law.
$60,000.00 - $75,000.00 /year