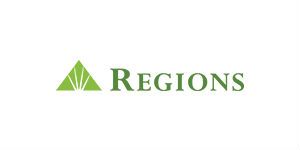 Trust Assistant at Regions Financial Corp
Birmingham, AL
Thank you for your interest in a career at Regions. At Regions, we believe associates deserve more than just a job. We believe in offering performance-driven individuals a place where they can build a career --- a place to expect more opportunities. If you are focused on results, dedicated to quality, strength and integrity, and possess the drive to succeed, then we are your employer of choice.
Regions is dedicated to taking appropriate steps to safeguard and protect private and personally identifiable information you submit.  The information that you submit will be collected and reviewed by associates, consultants, and vendors of Regions in order to evaluate your qualifications and experience for job opportunities and will not be used for marketing purposes, sold, or shared outside of Regions unless required by law. Such information will be stored for a set period of time. You may review, modify, or update your information by visiting and logging into the careers section of the system.
Job Description:
At Regions, the Trust Assistant provides general and clerical administrative support to an individual in the trust department and/or the trust department as a group, relieving them of clerical, administrative and business detail.
Primary Responsibilities
Responds to routine customer and internal account inquiries, performing necessary research and following up in a timely manner
Communicates with clients and internal sales and support staff regarding account openings, closings, and asset transfers
Creates and maintains proper account documentation and files account related material according to the prescribed system in a timely manner
Processes basic Trust transactions in a timely manner
Performs standard account monitoring and notifies leadership when overdrafts or large balances are discovered
Adheres to all internal and external regulatory requirements, standards, guidelines, policies and procedures
Creates and organizes PowerPoint slide presentations and Excel spreadsheets
May attend client meetings with Trust Officer
This position requires the tracking of time and is eligible for overtime for hours worked in excess of 40 per week under the Fair Labor Standards Act.This position is incentive eligible.
Requirements
High school diploma or GED
Accurate typing, spelling and grammar skills required
Preferences
Bachelors degree in a business related field
At least one (1) year of trust administrative experience with a solid understanding of trust office processes
Skills and Competencies
Proficient in computer software systems to include word processing, databases and spreadsheets 
Excellent written and oral communication skills
Excellent organizational and customer service skills
Good analytical and problem solving skills, including attention to detail
Position Type
Full time
Location Details
Regions Center - Birmingham
Location:
Birmingham, Alabama
EEO/AA/Minorities/Females/Disabled/Veterans