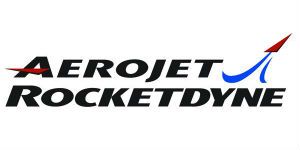 Tube Fabrication Mechanic (2nd Shift) at Aerojet Rocketdyne
Canoga Park, CA
Overview
Aerojet Rocketdyne is an innovative company delivering solutions that create value for its customers in the aerospace and defense markets. The company is a world-recognized aerospace and defense leader that provides propulsion and energetics to the space, missile defense and strategic systems, tactical systems and armaments areas, in support of domestic and international markets. Additional information about Aerojet Rocketdyne can be obtained by visiting our websites at www.Rocket.com and www.AerojetRocketdyne.com.
We are seeking a Tube Fabrication Mechanic to join our facility in Canoga Park, California (Los Angeles area). Union position. 2nd shift.
Operate machines to form, fit and assemble metal tubing to desired curvatures.
Essential Job Functions (Including % of Time for Each)
20% - Read and interpret information from planning documents, drawings, tool orders, blueprints, sketches, specifications and engineering orders to determine the sequence and methods of operations required to form, fit and assemble metal tubing.
20% - Set up and operate automatic and semi-automatic machines to bend, flair, flange, taper, expand, chamfer, finish and hydrostatic form metal tubing. Synchronize and set micro and limit switches on automatic presses. Select and install dies, punches and cutters.
10% - Check setups and correct tubing curvatures using bend data, master templates or check fixtures as a guide. Recognize improper tube bends dues to die wear, incorrect die fabrication or fluid pressures.
10% - Make cerrobend or soft metal molds for tangent bends, which will not accommodate a mandrel.
20% - Prepare and fit tubular parts preparatory to welding. Straighten warped tubular assemblies subsequent to welding operations using hand and power tools. Remove folds and wrinkles resulting from the fabrication process.  Restore configuration using hand tools and anneal warped areas with a gas flame.
20% - Record tube manufacturing data and statistics manually or with the aid of a computer or computer-based system.
Requirements
High school diploma or equivalent preferred. Minimum of 5 years of experience in related field.
US Citizenship required. Must also be able to satisfy federal government requirements for access to government information, and having dual citizenship may preclude you from being able to meet this requirement.
Minimum Job Qualifications:
Experience bending tubes by hand to meet Torch Weld Jig requirements.
Demonstrated experience making minor tube bend manual adjustments is required.
Experience cleaning and prepping tubes, flanges and fittings prior to weld is required.
Experience using in place lathes for tube squaring and tube flaring.
Experience mocking tubes up to an engine assemblies and making tube routing adjustments.
Candidate must have 3 years' experience working in and around machining, fabrication or welding operations.
In lieu of 3 years' working experience candidate must have 12 months of related trade school experience.
Must have a proven safety record and experience with PPE.
Experience reading, comprehending and using planning and drawings to meet required specification requirements.
Experience working around pneumatic equipment and thorough understanding of safety concerns and safeguards.
Work Environment/Physical Requirements:
The work environment may require a combination of indoor and outdoor activity (hot, cold, wet, humid conditions) with a varied amount of walking, standing, sitting, climbing (i.e. ladders, stair, scaffolding, ramps), balance (maintaining body equilibrium to prevent falling when walking, standing, or crouching on narrow, slippery, or erratically moving surfaces), bending, reaching, handling/fingering (seizing, holding, grasping, turning picking, pinching), stooping, kneeling, crouching and ability to lift/carry/push/pull up to 50 pounds. Work may require the ability to operate material handling equipment (forklift, crane, hoist, man lift, etc.) in a safe manner. While performing the duties of this job, employees may work around variable noise levels or with fume or airborne particles, hazardous chemicals, etc. requiring the use of personal protective equipment such as face protection (safety glasses, goggles, face shield), foot protection (i.e. steel toed shoes, rubber boots, etc.), gloves, hard hat, shop coat and hearing protection. Work requires the ability to change into or out of personal protective equipment when entering or exiting manufacturing, laboratory, or other areas. Some employees may be required to drive between various locations within the Company facility or between locations. Work duties may also be required to work in a standard office setting and to use standard office equipment, including a computer and/or the ability to travel by air or auto. Ability to distinguish colors may also be necessary. This position may be expected to work varying shifts and hours to ensure successful operation of activities in the organization.