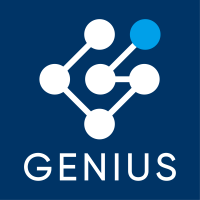 UI/UX desginer for Japanese mobile game at Genius Inc.
Chiyoda-ku, Tokyo 23-ku 101-0025
Genius Inc. focuses on creating interactive drama contents (mainly Otome games called App drama)
on mobile platforms for American, European and Russian audiences.
You can check titles released by us from the URL below.
https://play.google.com/store/apps/dev?id=8451752379033790777
All of our stories are basically created in English and are available all over the world translated into many different languages.


AppDrama is an entertainment with story, illustration and music made for smartphones. At Genius, we distribute AppDramas in 15 languages, with a wide variation of genres (love story, suspence, human drama, tourism, etc.) and our main target is foreign countries.
We already reached over 30 million downloads, and the number of fans is increasing rapidly. We create aew entertainment most suitable for smartphones, and "redefine" the way to enjoy a story.
If you've got a passion for creating stories and want the opportunity to work with an international team in the heart of Tokyo, you better give it a shot.
The content that you create will be distributed worldwide to a diverse audience.
We are looking forward to meeting passionate new members.



【Main Responsibilities】
Developing and improving overall game design.
Game logo designs for effective promotion.


【Key requirements 】
・2+ year experience of game UI design
・Experience of utilizing Figma or Adobe XD
・Native / fluent English
【Highly preferred to have】
Working VISA in Japan
Experience of logo design
Conversational or Business level Japanese

【Location】
Stout Bld. 4F 3-23 Kanda Sakumacho, Chiyoda-ku, Tokyo 101-0025
【Work hours】
・5 weekdays a week, 8 hours a day (Flexible)
【Holidays】
Annual holidays on average around 125 days
(Weekends, National holidays, Golden week, Genius Special holidays etc)
【Salary range】
・4 ~ 5 milion JPY per year
(Higher start line possible : Your payment at previous job can be considered)
+
・Pay rise on annual performance
・Overtime allowance
・Commuting allowance (Max 30,000 JPY per month)
・Relocating allowance for those who join directly from abroad (Max 120,000 JPY)
【Welfare and benefits】
・Globalized working environment
(More than 70% of current staffs are from abroad.)
・Remote working available
・Visa sponsorship
・Free snack / soft drink bar


【Application documents】
CV, Portfolio
<選考フロー・Application process>

HR interview
→ Sample work test (UI/UX)
→ Final interview (General manager + Art director)
4,000,000 - 5,000,000 /year
Relocation allowance, over time / commuting allowance, Annual bonus