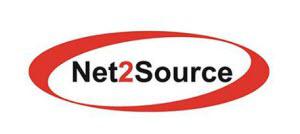 UI/UX Designer at Net 2 Source
Culver City, CA 90230
Net2Source, Inc. is one of the fastest growing IT Consulting company across USA. N2S is headquartered at NJ, USA with its branch offices in Asia Pacific Region. N2S offers a wide gamut of consulting solutions customized to client needs including staffing, training and technology.Title: UI/UX DesignerLocation
: Los Angeles (Chinatown), California
Duration
: 6-12 Months
Interview
: Phone
The UI/UX Designer will have significant experience in producing beautiful experiences that free the user to be creative, while maintaining consistency with our brand. In this role, the Designer will interface with Engineering, Products, and Research and Development. Good verbal and written communication skills are vital to working effectively with colleagues. Flexibility and team-building abilities are critical as well.
Join us as we build a new department focused on revolutionizing the way things are done in our industry. We are performing cutting edge research and developing innovative tools to solve challenging problems. This role brings you the opportunity to firmly apply your stamp to our products, now and well into the future. Join us in creating amazing, beautiful and functional experiences.
Expectations and Responsibilities
• Oversee product vision from a high level as well as execute designs at the finest level
• Expected to be an advocate for the customer, good design and user experience, and be a key partner to our Product and Engineering teams
• Keep up to date with the latest and greatest. You will always be pushing yourself to improve your craft
• You will produce assets throughout the design process, including initial wireframes and interactive prototypes
• Design intuitive and responsive interfaces for mobile (iOS and Android), web and desktop applications.
• Responsible for ensuring a seamless experience across all platforms
• Work closely with the engineering team to assure the visual quality of the end product
• Ability and willingness to quickly adapt to new technologies
Requirements
• Bachelor's degree preferred, ideally in UI/UX or another relevant subject
• 3+ years of experience designing digital products on a variety of platforms, including web and mobile (iOS and Android)
• Strong understanding and consideration for user experience
• Ability to create polished, production-ready UX designs
• Skilled in conceptualize and communicate design ideas to stakeholders of all levels within an organization
• Experience creating wireframes, user flows, visual design assets, and interactive prototypes/high fidelity mockups
• Talent to deliver on short term needs that fit into long term vision
• Power to actively and constantly collaborate with other employees including product owners, designers, web and mobile engineers, leadership, and more
• Well versed in common usability techniques, methods and principles
• Strong creative and visual skills to articulate design decision and process
• Know-how in iconography
• Knack for always ask the question "why " when soliciting stakeholder feedback on design
• High ethical standards - discretion and confidentiality are vital
• Portfolio demonstrating strong skills in UX design for enterprise applications
• Knowledge in creating simple interfaces for complicated concepts
• Experience in beta testing and user research
• Data Visualization
• You possess the ability and willingness to roll up sleeves and execute to get the job done
About Net2Source, Inc.
Net2Source is an employer-of-choice for over 1000 consultants across the globe. We recruit top-notch talent for over 40 Fortune and Government clients coast-to-coast across the U.S. We are one of the fastest-growing companies in the U.S. and this may be your opportunity to join us!
Want to read more about Net2Source?
Visit us at
www.net2source.comPriyank Kapil
Technical Recruiter , Net2Source Inc.
Board:
201.340.8700 Ext 429
| Direct:
(201) 676-3195
Email Id:
pkapil@net2source.com|
Website:
www.net2source.com
Address: 317 George St., Suite 220, New Brunswick, NJ 08901