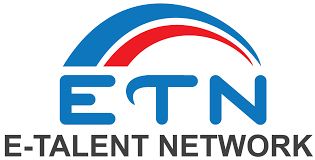 UIUX Designer at TSC GLOBAL SOLUTIONS INC
Malden, MA
Job Title: UIUX Designer
Location: Malden,MA 02148
Duration: 12+ Months

Job Description:

We are looking for an experienced and creative UI/UX Designer to join our team! The ideal candidate will have excellent communication skills, an eye for design, as well as the skills to implement the design in HTML, CSS and any scripting required.
As a UI/UX Designer, you will be designing websites, web application interfaces, as well as web based publicity campaigns for the department.
You will be designing and developing custom graphic user interface elements like menus, tabs, forms. You will work with business users to design reports that display complex data in user-friendly ways. Your work will include requirements gathering, wireframe and prototype creation as well as developing the HTML, CSS and scripting code. This role works closely with our stakeholders, project managers, business analysts and back end developers.
Additionally, the Front-End Designer maintains awareness and skill in emerging trends and technologies bringing new ideas and possibilities to the project team. You are passionate about resolving user pain points through great design and have the skills to make it happen.
We have back end developers that create the functionality. We need a UI/UX designer to help us design the user interface so that it is consistent, inviting, and modern.
Roles & Responsibilities:
Work with clients to understand detailed requirements and design complete user experiences that meet client needs and vision.
Create quality mockups and prototypes on tight timelines
Create graphics including logos, buttons, banners etc...
Iterate designs, solicit feedback, and revise mockups promptly
Collaborate and communicate effectively with teams and other stakeholders synthesizing abstract ideas into concrete design implications.
Promote accessibility and usability best practices
Perform competitive analysis and research for projects.
Using a combination HTML5, CSS3, JavaScript, and Bootstrap create web pages and interfaces that integrate with backend Java and .Net code
Develop websites and web applications in compliance with web accessibility standards and usability best practices
Work collaboratively with Java and .NET development teams to produce rich client experiences and visually appealing and intuitive interfaces
Build for cross-browser, cross-platform, and cross-device compatibility
Build fully responsive websites/applications
Maintain a high awareness of industry trends and technologies about front-end design and development.
Required Skills and Qualifications:
4-6 years of UI/UX design experience. Preference will be given to candidates who have experience designing complex solutions.
4-6 years of front end development experience
4-6 years hands-on experience in HTML, CSS, JavaScript and jQuery
2+ years of development experience with at least one of the JavaScript UI frameworks like Angular, Ember, React, etc.
3+ years of experience with Bootstrap or similar grid based framework
Hands-on experience with graphic design (Illustrator, Photoshop). Degree in art and design preferred.
Basic understanding of back-end programming architecture and technologies
Experience building standards/guides to maintain consistency in brand and design
Experience with developing accessible interfaces for people with disabilities
Proficient understanding of cross-browser compatibility issues and ways to work around them
Experience with developing accessible interfaces for people with disabilities
Ability to write high-performance, reusable code for UI components
Ability to communicate professionally with stakeholders at all levels of the organization
Ability to accept feedback and revise designs in an iterative process
Attention to detail and able to deliver work products accurately and efficiently
About our Company: -
E-Talent Network is responsible for carrying out the recruitment process and is a service provider for 22nd Century Technologies.

22nd Century Technologies is a business enterprise that supports demanding staffing programs for Corporations and State and Local Government Agencies. Its journey began in 1997 by supporting large Federal contracts which nudged us in the direction of creating large candidate pools across the country. Over the last 20 years, we have built a strong business model that is carefully constructed to deliver on multiple facets. We have proven past performance of providing services that exceed our clients' expectations. Today 22nd Century technologies supports clients in all 50 states and has grown to be a company that is trusted and sought for providing a complex mix of workforce solutions. With a firm grip on the entire spectrum of staffing solutions, we have placed more than 500,000 skilled resources and delivered 15 million+ man-hours.
"22nd Century Technologies is an Equal Opportunity Employer" and "US Citizens & all other parties authorized to work in the US are encouraged to apply."

E-Talent Network is proud to service TSCTI recruitment needs with Our Global Delivery model with 110 recruiters, data miners and research analysts working across multiple time zones is backed by an internal database of 2.4 million resources across all major industries.