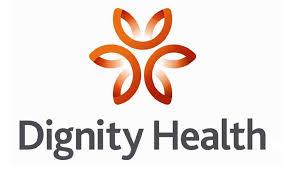 ULTRASOUND TECH at Dignity Health
BAKERSFIELD, CA
Overview
Founded by the Sisters of Mercy, Mercy Hospitals have a history of caring for our community that goes back more than 100 years. We provide a broad range of medical and surgical services including minimally invasive and outpatient options. Our family of services includes the area's only inpatient oncology unit, the Orthopedic, Spine, and Hand Center, Family Birth Center, the Lactation Support Center and retail store, and many others. Mercy Hospital Downtown is a 194-bed facility located in downtown Bakersfield. Mercy Hospital Southwest is a 78-bed facility and the only hospital located in the rapidly growing area west of Highway 99. Mercy Hospital is a member of Dignity Health and is a trusted community partner, serving residents of Bakersfield and Kern County with quality, compassionate care since 1910.  Learn more at https://www.dignityhealth.org/central-california/locations/mercy-bakersfield.
Responsibilities
Position Summary:
The Ultrasound Technologist , who is under the direction of the Radiologist or supervising technologist, performs ultrasound procedures and documents accurate and quality sonographic studies of normal and abnormal anatomy. Must be able to do diagnostic US exams according to ACR guidelines. Must rotate between campuses. Must take call. Must rotate shifts. Start times may vary. 
Qualifications
Minimum Requirements:
BLS (AHA required)
Experience gained thru an accredited school of sonography or BE CRT licensed
Excellent verbal and written skills to facilitate communication with patients, medical, technical personnel
Must have the ability to read, write and speak English
ARMDS (ARMDS required for hires after 08/24/2012).