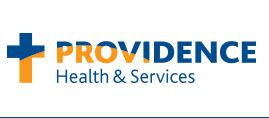 Ultrasound Technologist II - Breast Center at Providence Health & Services
Burbank, CA
Ultrasound Technologist II - Breast Center
Job Number: 276114
Schedule: On Call
Shift: Day
Job Category: EKG and Monitor Techs
Location: California-Burbank
APPLY TODAY!  Applicants that meet qualifications will receive a text with some additional questions from our Modern Hire system.
Providence is calling an Ultrasound Technologist - Breast Center (Per-Diem/Day Shift) to Providence Saint Joseph Medical Center in Burbank, CA.
We are seeking an Ultrasound Technologist - Breast Center who will perform diagnostic ultrasound examinations for subsequent evaluation and treatment by attending physician.
In this position you will:
Follow Universal Protocol at all times to ensure correct patient, correct procedure, and correct side.
Maintain established department, unit, and hospital policies, procedures, and objectives as well as improving organization performance program, safety, environmental, and infection control policies.
Perform all ultrasound techniques and examinations, abdominal scans, retroperitoneal scans, obstetric and gynecology scans and minor surgical procedures.
Assist physician in such procedures as needle biopsies, amniocentesis, renal biopsies, etc. Scans patient, marks patient's body, determines angle for puncture, assists as necessary, maintains sterile technique.
Select proper technical factors on an individual patient basis.
Select and operates equipment as directed.
Perform ultragraphic examinations.
Enhance professional growth and development through participation in educational programs, current literature, in service meetings, and workshops.
Position and transfer patients comfortably.
The following job accountabilities may be reassigned:

Prepare written documentation as required by the profession and the department, such as evaluation results, individualized treatment plans, progress reports, and other such reports.
Secure and return supplies such as film, linens, medicine, patient folders.
 Assist physician in administering medicines as required.
Schedule cases to coordinate with other patient examinations.
Required qualifications for this position include:      
Course in ultrasound technology.
Current BLS HCP Basic Life Support for Healthcare Providers American Heart Association (AHA) or American Red Cross (ARC).  CPR/AED for Professional Rescuer accepted on hire until card expiration date.
Certification in diagnostic breast ultrasound or registry eligible.
Experience in ultrasound technology.
About the hospital you will serve.
Providence Saint Joseph Medical Center in Burbank, CA, is a 414 bed acute care facility, known for its state-of-the-art technology and high quality, compassionate care, has provided the full range of diagnostic, treatment, care and support services for the San Fernando Valley communities for close to 70 years.
Many of our specialized services are provided within our Heart and Vascular Institute, one of Los Angeles County's first STEMI designated receiving centers of heart attack victims; our Hycy and Howard Hill Neuroscience Institute, awarded the Gold Seal of Approval from The Joint Commission for a Primary Stroke Center, and the Gold Plus Achievement Award from the American Stroke Association (2010); our Women's Pavilion, and our newly opened the Roy and Patricia Disney Family Cancer Center, a comprehensive, state-of-the-art, patient-centered, treatment facility. Our cancer center includes some of the most advanced technology in radiation oncology, highly advanced medical and surgical oncology, excellent clinical outcomes and research, and all patient support services are housed in the same building.
Providence Saint Joseph Medical Center has an exceptional orthopedic program recognized for its excellent outcomes and clinical expertise.  And Providence Saint Joseph's Bariatric Program, a leader and resource for those dealing with obesity in Southern California, received a Five-Star Rating for Bariatric Surgery, and Bariatric Surgery Center of Excellence designation from HealthGrades.
Our Mission As expressions of God's healing love, witnessed through the ministry of Jesus, we are steadfast in serving all, especially those who are poor and vulnerable.
About Us Providence is a comprehensive not-for-profit network of hospitals, care centers, health plans, physicians, clinics, home health care and services continuing a more than 100-year tradition of serving the poor and vulnerable.Providence is proud to be an Equal Opportunity Employer. Providence does not discriminate on the basis of race, color, gender, disability, veteran, military status, religion, age, creed, national origin, sexual identity or expression,sexual orientation, marital status, genetic information, or any other basis prohibited by local, state, or federal law.