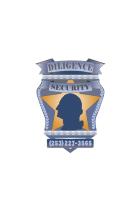 Unarmed Security Officer at Diligence Security
Seattle, WA 98101
Diligence Security is hiring for the position of Unarmed Security Officer to work in the greater Puget Sound area. Flexible schedules with shifts consisting of 8 to 12 hours. Part-time and Full-time positions available starting at $16.50/hr + OT.
Requirements:
-Applicants must be at least 18 years old
-No previous job experience required
-Possess a valid Washington State Driver's License with an acceptable driving abstract
-Received High School diploma or equivalent
-Must be able to proficiently write Logs and Reports in English
-Occasionally lift up to 50 lbs
-Must successfully complete a background investigation and be able to pass Licensing Certification
-Must submit to a drug test prior to employment
Diligence Security is an Equal Opportunity Employer that is committed to diversity and inclusion in the workplace. We prohibit discrimination and harassment of any kind based on race, color, sex, religion, sexual orientation, national origin, disability, and other protected characteristics outlined by local, state, and federal laws.
starting at 16.50 /hour
Overtime