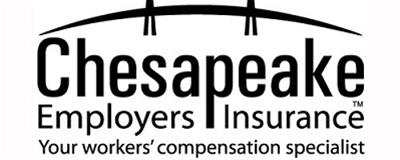 Helpdesk Supervisor at Chesapeake Employers' Insurance Company
TOWSON, MD 21286
DUTIES AND RESPONSIBILITIES

Manages the processing of incoming calls to the Help Desk Service Level Agreements to ensure courteous, timely, and effective resolution of end user issues, in accordance with departmental policies and procedures.
Maintain High customer satisfaction levels.
Analyzes performance of Help Desk activities and documented resolutions, tracks and analyzes trends in Help Desk requests and generates statistical reports to identify problem areas.
Provides direct personnel management with the assistance of Human Resources.
Prepares operational expenditure statements, purchase requests.
Acts as a liaison between department and vendors, monitors inventory levels and procures equipment and resources as necessary, assists the Systems team with procurement as needed.
Ensures inventory is kept up to date in the ServiceDesk as well as configuration management database to associate equipment, licensing, and applications to users as well as user sign off form library.
Monitors and prioritizes day-to-day tasks, ad hoc service requests, and project-oriented tasks in terms of help desk, computer operations, printer supplies and maintenance, and copy center functions.
Provides higher level technical support to senior technical personnel on complex issues as well as escalation management.
Ensures the timely, efficient, and accurate processing, printing, verification, and distribution of the nightly batch operations.
Ensures monitoring of processing/operations for error free operations procedures and the completion and verification of all nightly tape and disk backup routines.
Ensures deployment management process and reviews on various access logs.
Coordinates and/or performs hands-on fixes at the desktop level.
Assists with development, implementation, and maintenance of helpdesk/operations documentation and end user FAQ and knowledgebase guides.
Supports the company's strategies and departmental goals through accomplishing tasks as assigned.

SKILLS, EDUCATION AND EXPERIENCE

Bachelor's Degree in a related IT field.
4-8+ years' experience with an IT function (process).
8+ years of experience in an IT related function if you possess no Bachelor's Degree.
0-2 years' experience leading projects / resources.
Knowledge of business theory, business processes, management, budgeting, and business office operations.
Understanding of the organization's goals and objectives.
Ability to apply IT in solving problems.
Awareness of human resource management principles, practices, and procedures.
Strong leadership skills.
Excellent written, oral, and interpersonal communication skills.
Ability to conduct and direct research into IT issues and products.
Ability to present ideas in business-friendly and user-friendly language.
Highly self-motivated, self-directed, and attentive to detail.
Ability to effectively prioritize and execute tasks in a high-pressure environment.
Experience working in a team-oriented, collaborative environment.

POSITIONAL COMPETENCIES

Pursuing Excellence
Making a Difference
Leadership Presence
Developing People
Maintaining Focus and Accountability
Strategic Initiative

PHYSICAL DEMANDS
While performing the duties of this job, the employee is regularly required to sit, use hands to finger, handle or feel objects, tools or controls; reach with hands and arms. The employee is occasionally required to stand, walk, stoop, kneel, crouch or crawl. The employee may occasionally lift up to 30 pounds. Specific vision abilities are required which include, close vision, peripheral vision and the ability to adjust focus.

WORK ENVIRONMENT
Office Environment. The noise level is usually moderate.
401K
Medical, Dental and Vision
Vacation/paid time off
Parking
Life Insurance
Employee Events
Paid sick days
Long Term Disability
Paid Holidays