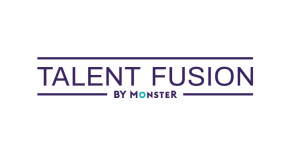 Unisys Mainframe Applications Analyst at Talent Fusion US
Sacramento, CA
Unisys OS 2200 Mainframe Applications Analyst
SUMMARY:
Monster is supporting a small business that provides software development services as a subcontractor to major corporations (e.g. ATT, Idemia, NEC, Tandem, UNISYS). The company, being technically oriented, concentrates on the design and development of large custom systems such as high-volume message switches, large database systems, and the automation of large clerical systems. In addition, this company transcends 32 years of supporting various State of California Agencies. Monster is running an exclusive search for a knowledgeable and experienced Unisys Mainframe Applications Analyst.
RESPONSIBILITIES:
Provide support controlling, diagnosing, and resolving problems that arise during daily batch processing.
Provide Unisys Mainframe Operations/Application support.
Provide generalized automated scheduling support for OS2200 environments.
Assist with troubleshooting of mainframe application issues.
Review existing unit routines or functional routines that make up discrete parts of functional units of the structured COBOL languages.
Create system designs, application programming interfaces, unit and integration testing of programs and documentation.
Provide on-going configuration maintenance for the major applications.
SKILLS AND QUALIFICATIONS:
Experienced Unisys mainframe developer with experience in COBOL and MASM programming.
Effective problem-solving skills debugging software as a programmer analyst, including troubleshooting internal/external interfaces between systems.
Other program language experience is nice to have including; C# and JAVA.
Experience with the following are also desired; TIP Administrator, DMS2200, MCB, Silas/CPCOMM, WEBTS.