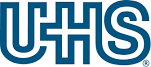 UNIT CLERK/CERT. NURSING ASST (CARDIOLOGY) - (112304) at Universal Health Services
AMARILLO, TX
Location
AMARILLO, TX 79106 US (Primary)

Career Area
Support & Entry Level
Job Description
Northwest is a 495 bed system serving the city of Amarillo and the surrounding region. We offer the ideal combination of traditional values and the most advanced technologies in healthcare, plus the conveniences of big city living in a friendly, smaller-town atmosphere. From the beauty of Palo Duro Canyon and great recreational facilities, to our quality educational system, Amarillo is a great place to live and work.
POSITION SUMMARY: Provides clerical and data management services for the Patient Care Unit as assigned, under the supervision of the Charge Nurse. Attends to the patient's direct care needs and performs tasks as delegated by the RN. Supports an organizational culture for Service Excellence and practices the Service Excellence Standards to all customer groups.
Northwest Texas Healthcare System is an Equal Opportunity/Affirmative Action employer. All qualified applicants will receive consideration for employment without regard to race, color, religion, sex, national origin, disability, or protected Veteran status.
DISCLAIMER
Northwest Texas Healthcare System, a subsidiary of UHS, is not accepting unsolicited assistance from search firms for this employment opportunity. Please, no phone calls or emails. All resumes submitted by search firms to any employee at UHS via-email, the Internet or in any form and/or method without a valid written search agreement in place for this position will be deemed the sole property of UHS. No fee will be paid in the event the candidate is hired by UHS as a result of the referral or through other means.
Job Requirements
:
JOB TITLE: Unit Clerk/PCS
PHYSICAL AND SENSORY REQUIREMENTS:
1. Ability to read, and write in English
2. Ability to communicate with patients, families, staff, physicians, support agencies, and others
3. Ability to remain calm under stress
4. Ability to comprehend and follow instructions
5. Bending, lifting (25 lbs. minimum), grasping, fine hand coordination, pushing, pulling, and squatting
6. Quantitative/mathematical ability (addition, subtraction, multiplication, division, standard/metric measurements)
7. Sitting / standing for long periods of time
8. Ability to repeatedly twist, squat, and stoop
9. Reaching for and handling charts, reports and supplies
10. Exposure to infectious organisms, agents and toxic chemicals
MACHINES, TOOLS, EQUIPMENT, AND WORK AIDS USED:
1. Computer
2. Calculator
3. Paging system
4. Fax machine
5. General office equipment
6. Voice mail
7. Nurse call system
8. Telephone
9. Restraints
10. Other specific to area of assignment
EDUCATION, TRAINING, EXPERIENCE AND LICENSES/REGISTRATIONS REQUIRED:
1. High School Diploma or equivalent
2. Completion of typing test
3. Previous experience with medical terminology or completion of Health Unit Coordinator course required
4. Current BLS certification upon hire and maintain certification throughout employment
5. HWC and Verbal De-escalation within 30 days of hire and maintain certification throughout employment
6. Must possess one of the following:
 CNA Certificate or equivalent certificate
 2 years experience providing patient care
 EMT Certification
 Currently enrolled in LVN, ADN, or BSN School of Nursing with completion of Fundamentals
 Medical Assistant Certification
: