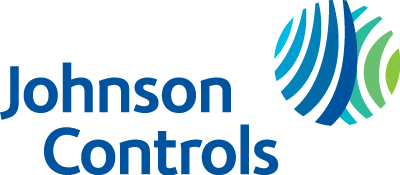 Unit Manager Customer Care, National Dispatch Center at Johnson Controls
Kansas City, MO
Unit Manager Customer Care, National Dispatch Center - WD30073526156
What you will do
This Unit Manager is responsible for managing a team of front line Supervisors in the National Dispatch Center in Kansas City, MO. These Supervisors currently support the Security and Retail domains of JCI.  Front Line associates in this organization are responsible for a variety of functions such for service technician scheduling and dispatch, inspection scheduling and completion, material ordering, and strategic customer relations.  A successful candidate will work strategically across functions to drive KPI performance, innovation and process improvement, customer service excellence, while maintaining standards relating to safety, Organizational Health, and budgetary P&L performance.  
Shift: 1st Shift -This position reports to the Associate Director, Carlose Estes, National Dispatch Center. 
How you will do it
ESSENTIAL DUTIES & RESPONSIBILITIES:
Perform monthly evaluations of direct reports and provide timely performance feedback.
Developing and/or maintaining strategic relationships with field and sales leaders across geography and domain as applicable.
Strive for continuous improvement by identifying local and strategic process optimization.
Support the Central Operations methodology by focusing on enhancing the customer experience while providing a standardized, scalable approach to the business.
Drive business related KPI's relative to NDC functions such as Service Level Response, Job Line Productivity, Job Aging, etc.
Deliver a culture that focuses on Organizational Health, employee engagement, and career development.
Develop and oversee implementation plans for new strategic initiatives.
Manage labor and supply costs relative to the approved annual budget allocation.
Drive consistency in approach, enforcement, coaching, messaging, and policy adherence across Teams.
Perform other duties as assigned, including specialized projects.
Qualifications
What we look for
Demonstrated understanding of common or accepted electronic security practices and operational strategies
Demonstrated ability to translate strategic vision into tangible programs and approaches
Demonstrated Operational Agility and the ability to shift smoothly and quickly from task to task
Comfort with ambiguity and the ability to make service delivery decisions on the fly.
Demonstrated ability to coach and inspire excellence in leaders as well as front line team members
Willingness to maintain a consistent, SOP driven approach across peer teams.
Ability to de-escalate customer and employee concerns and/or complaints and identify appropriate solutions
Ability to understand business KPI's, identify trends or root cause, and develop and implement action plans as needed to meet corporate goals.
Comfort around and demonstrated professionalism with higher management in the following areas: Central Operations, Sales, Field, IT, Program Management, Op Ex, etc.
Good organizational, multi tasking, and time management skills.
Knowledge of MasterMind and Service Power required.
Bachelor's Degree or 7+ years of direct supervisory experience required.
Johnson Controls is an equal employment opportunity and affirmative action employer and all qualified applicants will receive consideration for employment without regard to race, color, religion, sex, national origin, age, protected veteran status, status as a qualified individual with a disability, or any other characteristic protected by law. For more information, please view EEO is the Law. If you are an individual with a disability and you require an accommodation during the application process, please visit www.johnsoncontrols.com/tomorrowneedsyou

Job
 Customer Support
Primary Location
US-MO-Kansas City
Organization
 Bldg Technologies & Solutions
Overtime Status
-Exempt