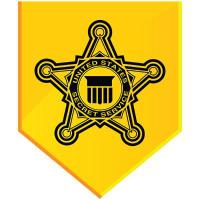 United States Secret Service Criminal Investigator (Special Agent) at United States Secret Service
Show us you have the talent and background we need, and we will show you the rewards of joining the U.S. Secret Service as a Criminal Investigator (Special Agent). Joining the Secret Service, Office of Investigations, as a Special Agent will allow you to perform critical protective and investigative assignments. The special agent position starts at a salary of $47,661(GL-7, step 1), with promotion potential to $139,916 (GS-13, step 10).
During the course of their careers, Special Agents carry out assignments in both investigations and protection and may be assigned to multiple duty stations throughout the U.S. and abroad. Duties include:
Providing protection for various protectees.
Conducting criminal investigations pertaining to the financial obligations of the United States.
Planning and implementing security designs for National Special Security Events.
Take your career to new heights while you serve your country with honor, distinction, and pride. Apply Now! EOE. #ZeroFailMission.