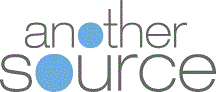 University Counsel - School of Medicine at Another Source Inc.
Palo Alto, CA 94305
The Office of the General Counsel at Stanford University is #hiring! They have an immediate opening for a University Counsel who will be primarily responsible for providing legal counsel to the School of Medicine. The OGC team is responsible for addressing legal issues arising out of the activities of Stanford University, SLAC National Accelerator Laboratory, Stanford Health Care and Lucile Salter Packard Children's Hospital.
Another Source's client, Stanford University, is recruiting a University Counsel to support the Stanford School of Medicine. 
Stanford University has changed the world, over and over again. We are one of Silicon Valley's largest employers - and also one of the most unique. Our mission is to educate future leaders and promote interdisciplinary, world-class research and teaching. This passion makes Stanford an intensely creative, rewarding, and challenging place to work. At the same time, our traditions of respect and collaboration sustain a humane, supportive environment in which to pursue your life and your career. 
A leader in the biomedical revolution, Stanford Medicine has a long tradition of leadership in pioneering research, creative teaching protocols and effective clinical therapies. 
Stanford Medicine is the proud home of world-renowned faculty and administration: 
7 current Nobel Prize winners 
37 members of the National Academy of Sciences 
49 members of the National Academy of Medicine 
4 MacArthur Foundation "geniuses" 
15 Howard Hughes Medical Institute investigators 
1 in 11 of the NIH Director's Pioneer Awards awarded to our faculty since the awards were established in 2004 
26 NIH Innovator and Young Innovator Awards 
To learn more: https://www.youtube.com/user/stanfordmedicine  
The Office of the General Counsel (OGC) is responsible for addressing legal issues arising out of the activities of Stanford University, SLAC National Accelerator Laboratory, Stanford Health Care and Lucile Salter Packard Children's Hospital at Stanford. Led by its Vice President and General Counsel, Debra L. Zumwalt, the office consists of in-house attorneys and support staff partnering with outside law firms.  
This is a University Counsel position and reports to the Deputy General Counsel for Research and Medicine. 
This attorney is primarily responsible for providing legal counsel to the Stanford University School of Medicine (SOM), but may also provide advice across the University. 
The attorney must have experience with one or more of the following: complex agreements in a highly regulated environment; sophisticated business transactions; and litigation and investigations.  Other preferred areas of expertise include experience working with universities or academic medical centers, medical education and physician services agreements and advice, and animal research. 
The position requires excellent client management skills and the ability to juggle competing interests.  It also requires discretion, flexibility, excellent judgment, collaboration and the ability to understand and manage a broad range of client needs in a constantly changing, cutting-edge academic and medical center environment. The attorney must be able to work independently, while also partnering and working collaboratively with outside counsel and other staff attorneys. 
Qualifications 
Applicants should have a law degree from an accredited law school and a minimum of six years of relevant experience, and be a member of the California Bar or able to become one shortly. Requirements include excellence in academic credentials, writing, analytical and communication skills as well as good judgment and a practical approach to solving legal problems. Applicants must be comfortable with technology, committed to teamwork, responsive and have a proven record of providing the highest quality client service. 
Please note: 
We may have flexibility as to whether the selected candidate works full-time or 80% FTE.   
***The final candidate will need to successfully pass a background check to be considered for this position. 
 The job duties listed are typical examples of work performed by positions in this job classification and are not designed to contain or be interpreted as a comprehensive inventory of all duties, tasks, and responsibilities. Specific duties and responsibilities may vary depending on department or program needs without changing the general nature and scope of the job or level of responsibility. Employees may also perform other duties as assigned. 
Stanford is an equal employment opportunity and affirmative action employer. All qualified applicants will receive consideration for employment without regard to race, color, religion, sex, sexual orientation, gender identity, national origin, disability, protected veteran status, or any other characteristic protected by law. Stanford welcomes applications from all who would bring additional dimensions to the University's research, teaching and clinical missions. 
 Consistent with its obligations under the law, the University will provide reasonable accommodation to any employee with a disability who requires accommodation to perform the essential functions of the job. 
Another Source works with their clients, on a retained project basis, to maximize the recruiting process.