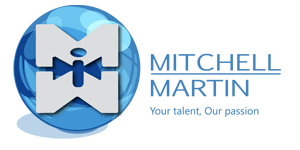 Unix System Admin at Mitchell Martin Inc
Research Triangle Park, NC
Description
Our client, one of the top US investment banks, offering securities underwriting and trading, mergers and acquisitions advice, research, private equity investment, and risk management products, is seeking a Unix System Admin.
Location: Research Triangle Park, NC
Position Type: Contract
The Unix/Linux Administrator is responsible for front-line support and maintenance of the UNIX and Linux systems globally. This role is accountable for the troubleshooting and resolution of all UNIX and Linux support issues/requests. The primary focus of this role is incident and problem management.
Responsibilities Include:
Production support and maintenance of all UNIX and Linux servers globally
Provide immediate response to all known alerts to the UNIX and Linux environment
Appropriate escalations to regional support teams
User account administration and access control management
Provide day to day frontline technical and developer support for critical business and trading systems
Provide diagnostic support and act as interface to vendors for all failing components within the system
Involvement with escalations and incident management including post incident reporting
Problem troubleshooting, root cause analysis and driving both short and long-term solutions
Position requires shift work on a rotating schedule which includes early, late, weekend, and holiday coverage. Support coverage for this site will be from 7am to 8pm, 7 days a week.
3 to 5 years' experience in Unix/Linux administration, 2 years' experience in financial industry
Bachelor in Computer Science or Engineering
Essential:
Knowledge of UNIX (Solaris) and/or Linux (Red Hat & SLES) and other core system tools such as NIS, DNS and NFS. Required, 3 years.
Knowledge of disk management tools such as Disk suite and Veritas Volume manager. Required, 3 years.
Knowledge of clustering tools such as Veritas Cluster server. Required, 2 years.
Knowledge of SAN technology and its impact on the server environment. Required, 2 years.
Troubleshooting Skills. Required, 3 years.
TCPIP. Required, 3 years.
Shell Scripting. Required, 3 years.
Distributed Systems Management. Required, 3 years.
Excellent written and oral communications skills
Desirable:
Knowledge of both UNIX (Solaris) and Linux (Red Hat & SLES) Optional, 2 years.
Knowledge of system management tools such as Control-M and
Netbackup. Optional, 2 years.
Knowledge of EMC Powerpath software
Performance analysis and tuning. Required, 2 years.