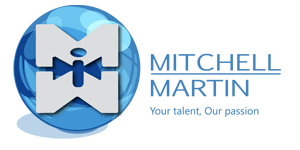 Unix/Systems Administration (Level III) at Mitchell Martin Inc
New York, NY
Description
Our client, one of the largest banks in the US with wealth management, investment banking, and international business, i seeking a UNIX/ Systems Administrator (LevelIII)
Location: New York, NY
Position: Contract
Infrastructure Engineer

Background-
Must have an in-depth knowledge of servers, server hardware, cable and fiber networks and basic strong understanding of server operating systems, Windows, Lunix and UNIX.

Proficient with MS Office and Excel.

The IE is responsible for purchasing equipment and coordinating the technical requirements of approved Service Requests. The IE is the interface between the Technical Project Managers, Data Center Planning & Deployment (Now called AHS - American Hardware support), Global Network Services (GNS), Managed Storage and Bank service partners. They are responsible for providing ETAs and insuring that requests are provisioned on time, according to published SLAs.

Planning Phase
• Review technical requirements provided in the Design Document as well as the Work Order
• Review application status and project summary
• Coordinate and/ or a conduct Technical Review to discuss project details
• Finalize and approve the request Work Orders
• Submit financials for business client's approval

Implementation Phase
• Provide business justification and clarify requirements to the Provisioning team when necessary
• Turnover of systems to GIDB for post build QA.
• Coordinate troubleshooting efforts when there are issues with newly provisioned hardware and storage

Completion of the Service Request

Additional Responsibilities

• Conduct business status meetings
• Compile allocation metrics and financial reports to be reviewed by senior management and the business
• Manage special projects such as escalated requests, PA migrations, storage migrations, etc
• Attend Daily/weekly Technical Reviews with Design engineers, Project Managers, SAs and TPM) to identify and earmark hardware. Verify datacenter space and network availability.
• ETAs - Devise the appropriate ETA's for the all requests in order to set the client's expectations and modify ETA when situations arise where the original ETA cannot be met.
• Update and tracking of projects and provide status reporting to TPMs.
• Maintain project tracking using a consolidated spreadsheet and the MHS database.
Order IBM servers though the EMF process
• Server Parts Inventory Maintenance and or ordering.
• Generate requisitions (ITSM/Remedy work orders) for Facilities (DCP&D), Networks (GNS) and other service partners. Work with AHS and the storage team to ensure the fiber and network connections are completed.
• Provide the info to order Managed Storage - Using MASTERs to order cable packages and submit storage tickets.
• Provisioning - Enter all information into the MHSIS System
• Verify data entered is correct to achieve "Right the First Time" provisioning.
• Submits PRS (Change Mgmt Requisition) for approval.
• Create the physical record and allocations for all completed projects.