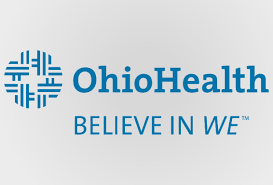 Urgent Care Physicians - North Region at OhioHealth
Columbus, OH
Our Opportunity
OhioHealth Urgent Care has multiple openings in the growing north-central region of Ohio. The open positions are located in Mansfield and Marion. Each opportunity allows the hired physician to be part of a growing north region Urgent Care program at OhioHealth.
Ideal candidate will have prior urgent care/emergency department and EMR experience
The hired physician will have the support of an Advanced Practice Provider and dedicated office staff
No on-call expectations
Full-time and part-time opportunities
Enjoy the stability of employment along with highly competitive compensation, comprehensive benefits, relocation assistance, and student loan reimbursement.
Partnering for Healthcare Excellence Today and in the Future
Todays complex healthcare environment requires physicians and hospitals to work together to achieve excellence in clinical quality, patient safety and service quality. One of the ways we achieve that kind of partnership is through the OhioHealth Physician Group (OPG), a medical group of OhioHealth physicians, advanced practice providers and associates.
We value the expertise of our strong physician network. We seek out your ideas for improving the patient experience and implement them. Its one of the reasons why we are regularly ranked in the top 10 percent of Press Ganeys hospital experience survey, which measures physician engagement and satisfaction.
You can contribute to a culture that has repeatedly made OhioHealth one of the Fortune 100 Best Companies to Work For. And you can collaborate with MD Anderson Cancer Network-certified physicians, use telemedicine to seek the real-time advice of experts across the system, be a part of our state-of-the-art Neuroscience facility, Level 1 Trauma Center or Primary Stroke Center, or find your fit in any of our ambulatory or specialized care sites across the central region of the state.
We Never Stop Learning
At OhioHealth, we want to do more than support the careers of our physicians we want to grow their talents and help them reach their highest aspirations. We see your education not as an expense, but as a strategic investment in the health system.
We know growth isnt limited to just education, so we rely on the voices and leadership of our physicians. We have Clinical Guidance Councils, a Physician Diversity Workforce Group, and the OhioHealth Physicians Leadership Institute to help you help you lead, grow and innovate in all facets of your career.
We Want to Talk About Your Future
The historic cities of Mansfield and Marion nestled between Cleveland and Columbus provides stimulating activities for all ages. Enjoy outdoor hiking, bike trails, skiing, golfing and zip-lining. The region also offers live music and entertainment, festivals, and world-class motorsports while benefitting from a low-cost of living.
For more information, please contact Jessica Federer at (614) 544-4355 or email your CV to Jessica.Federer@ohiohealth.com.