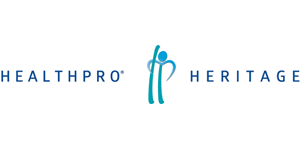 Urology California North Coast at Heritage Healthcare, Inc.
Eureka, CA 95501
Urology Practice in Eureka, CA with Physician-Employed Position
3.5 clinic days/week.  Average of 12 new consults or 17-23 follow-up & new patient mix per day. 
1 OR day/week.  8 hour block average case load per day 2-8 cases depending on complexity. 
Average 10 call days/month with 1 weekend in 3.  
Staffing includes dedicated medical assistant; shared LVN, Procedure Scheduler, Referrals Coordinator, 2 Patient Access Reps, Medical Records Specialist, and Office Manager. 
Special equipment available at clinic: flexible and rigid scopes with Medivator reprocessing unit, Laborie GOBY Urodynamics system, Rectal US for diagnostics and TRUS Biopsy, CLIA waiver Lab on site for urine dips, however 24 Hour Urine, Stone Analysis and 4K Score testing all available to be collected on site and sent out.  BCG can be reconstituted and instilled on site.
Special equipment available at hospital: Standard Urology Suite, plus ESWL equipment comes twice a month currently; new unit being purchased in 2019 so that ESWL will be available anytime.  
Busy practice with high demand for services. 
Good working relationships with UCSF Medical Center and Stanford Hospital and Clinics for referrals for complex cases, both with world class surgeons and world renown care.  
Excellent relationship with St. Joseph Hospital Eureka, with practice located across the street.  
Office has 3 procedure rooms, 3 exam/consultation rooms, private office space for the physicians and shared works spaces for caregivers. 
Physician-employed, competitive salary, comprehensive benefits, sign-on/relocation/loan reimbursement options possible.