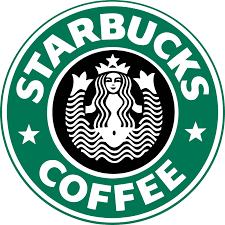 user experience (UX) researcher - Seattle, WA at Starbucks
Seattle, WA
Job Description
user experience (UX) researcher - Seattle, WA190003591Starbucks
The UX Researcher champions the needs and goals of customers across Starbucks web and mobile digital platforms. Employing a variety of research methodologies, the UX Researcher brings the user to life in the design and development process and leverages methodologies to study user behavior on digital platforms. Using strong collaboration skills, the UX Researcher influences outcomes and proposes well-informed directions for design.
This role works cross-functionally with Customers, Designers, Product Managers, and Business Stakeholders to deliver improvements and innovations for Starbucks digital products.
Summary of Key Responsibilities:
Responsibilities and essential job functions include, but are not limited to, the following:
•Work closely with the design team to plan and organize user research such as customer interviews, card sorts, in-person usability studies, and remote mobile and desktop usability studies.
•Dive deep in both qualitative and quantitative data to bring forward new insights that generate product innovations.
•Work with Product Managers and Stakeholders to understand and incorporate business requirements into the research.
•Work with our analytics and customer insights team to understand market trends and behavioral data.
•Interpret and communicate results and opportunities in clear, concise, and compelling ways across different audiences and senior levels of leadership.
•Educate and evangelize the role of UX research across the organization.
Summary of Experience
•At least three years of relevant work experience performing both generative and evaluative research in a fast-paced software development environment.
•Experience with all aspects of the user research lifecycle (study design, recruiting, moderation, analysis, reporting, and communicating).
•Strong understanding of strengths and shortcomings of different research methods, including when and how to apply them during each product phase.
•Applied experience with usability testing, remote testing, card sorts, tree tests, in-person testing, and survey design.
•Bachelor's of Science in HCI, Human Factors, Cognitive Psychology, Cognitive Science or equivalent experience
Required Knowledge, Skills and Abilities
•Knowledge of a wide range of UX research methods and techniques (e.g. lab studies, field studies, surveys/questionnaires, UX inspection methods, participatory design, and statistical analysis)
•An ability to manage ambiguity, work autonomously and multi-task in a changing environment
•A healthy mix of expertise in qualitative and quantitative methodologies
•Passion for making a positive impact on customers lives through your work
•Solution-oriented approach to problem solving when engaging with team members, designers, product managers engineers and business stakeholders


Starbucks and its brands are an equal opportunity employer of all qualified individuals.

We are committed to creating a diverse and welcoming workplace that includes partners with diverse backgrounds and experiences. We believe that enables us to better meet our mission and values while serving customers throughout our global communities. People of color, women, LGBTQIA+, veterans and persons with disabilities are encouraged to apply.

Qualified applicants with criminal histories will be considered for employment in a manner consistent with all federal state and local ordinances. Starbucks Corporation is committed to offering reasonable accommodations to job applicants with disabilities. If you need assistance or an accommodation due to a disability, please contact us at 206-318-0660 or via email at applicantaccommodation@starbucks.com
false