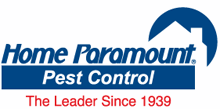 Utility Technician at Home Paramount Pest Control Company
Mooresville, NC
Home Paramount Pest Control is seeking to hire Hourly Technicians for Pest and Termite Control Services. We have been in business since 1939 and are now a third generation, family owned and operated company with 34 offices throughout the East Coast from Pennsylvania to Florida.

As a Utility Technician your daily duties will include but may not be limited to:

• Follow an appointment schedule.
• Ensure on-time arrival to appointments.
• Interact with customers.
• Perform pest/termite inspections and treatment.
• Follow product label instructions, protocols and procedures.
• Document services performed using a handheld device.
• Respond promptly to calls and inquiries from management and co-workers.
• Identify opportunities for additional pest management programs.
• Keep vehicle clean and organized.
• Drive safely and obey traffic all laws.
• Other tasks as assigned.

As a Utility Technician you must be able to:

• Take and pass state required exams.
• Work independently with exceptional time management skills.
• Communicate with customers and read and understand product labels.
• Meet the physical requirements of the position (standing, stooping, kneeling, crawling, climbing, etc.)
• Provide a valid driving record.
• Be flexible with work days and hours including Saturdays.
Home Paramount Pest Control offers on the job training, competitive compensation and a full range of company benefits to include medical, dental, vision, life, disability and a retirement savings plan. We are an equal opportunity employer.
As part of our pre-employment hiring process background checks and drug screens are performed.