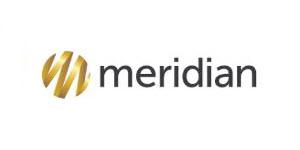 Utilization Management Inpatient Review Nurse- Chicago at Meridian
Chicago, IL
Overview
Who we are:
Meridian, a WellCare Company, is part of a national network of passionate leaders, achievers, and innovators dedicated to making a difference in the lives of our members, our providers and in the healthcare industry.
We provide government-based health plans (Medicare, Medicaid, and the Health Insurance Marketplace) in Michigan, Illinois, Indiana, and Ohio. As a part of the WellCare Family of companies, we deliver healthcare excellence to millions of members nationwide.
Our associates work hard, play hard, and give back. Meridian associates enjoy an exceptional experience and culture including special events, company sports teams, potlucks, Bagel Fridays, and volunteer opportunities.
A Day in the Life of a Utilization Management Inpatient Review Nurse:
This position ensures that authorization requests and provider inquiries are handled appropriately within established timeframes, and established guidelines and protocol are utilized for clinical decision-making. Functions collaboratively with the members of the Utilization Management team, and specifically with the review nurses, case managers and Medical Directors to ensure for timely disposition of inpatient authorization requests and discharge planning activities. 
Responsibilities
Oversee the queue workload needs on a concurrent basis including the inpatient authorization queues and the inpatient fax queues in the UM department to concurrently prioritize self-assignment for greatest impact on department function
Support orientation program for UM staff by acting as primary mentor for review nurses, UM specialists and physician reviewers
In conjunction with medical leadership, act as resource for criteria and benefit interpretation including the correct and consistent application of the InterQual criteria on the appropriate topics, consistent application of procedural practices established by MHP
Supply ongoing training and education to the staff through one-on-one and classroom settings regarding InterQual, National Committee for Quality Assurance (NCQA), URAC or general accreditation, MDCH and other necessary job-related skills
Collaborate with the Disease Management, Quality Improvement, and Utilization Management departments in the development of protocols and guidelines designed to standardize care practice and care delivery
Seek out opportunities to improve HEDIS, NCQA, URAC or general accreditation and QIA activities
Receive and review all emergent inpatient admission and observation notifications
Review clinical data against established protocols/guidelines and within established timeframes to determine disposition of admission authorization requests
Complete authorization process in MCS system for approved authorizations and contact hospital reviewers with decision, days authorized and corporate authorization number
Contact hospital reviewers where additional information is necessary to make a decision
Consult with Medical Director as appropriate for all requests that do not meet criteria for admission and inform hospital reviewers of the Medical Director's decisions
Create and fax/mail denial letters to hospitals as required and within established timeframes
Receive and process clinical updates for continued stay
Initiate and follow through on all aspects of discharge planning, including, but not limited to, identification of needs, coordination of care and transitioning to alternate levels of care
Collaborate with inpatient reviewers and other MHP staff for discharge planning needs or transfer to alternative level of care
Performs post discharge calls to members post inpatient, SNF and acute rehabilitation services in accordance with department guidelines
Assists to coordinate follow-up appointments, home health care services, pharmacy services, and refer to MHP care coordination or complex case management and/or community resources as indicated
Monitor documentation, follow up calls to members are made in a timely manner according to follow date set and acuity level
Coordinates activities with other medical management departments as needed, including making referrals to Case Management and Behavioral Health
Communicate with providers and members on an ongoing basis to facilitate compliance and competency with established programs and guidelines to assist with decrease ER visits
Qualifications
What you can bring to Meridian:
Current license (without restriction) to practice as a Licensed Practical Nurse or Registered Nurse in the designated State is required
At least two years' experience in UM/UR and managed care experience is preferred
Three years of acute patient care with clinical background is required
What Meridian can offer you:
Our healthcare benefits include a variety of plans that are effective on the first day of employment for our new full-time team members.
Opportunity to work with the industry's leading technologies and participate in unique projects, demonstrations, conferences, and exclusive learning opportunities.
Meridian offers 401k matching that is above the national average.
Full-time Meridian employees are eligible for tuition reimbursement towards Bachelor's or Master's degrees.
Meridian was named Detroit's #1 Fastest Growing Company by Crain's Magazine, so it is a great time to get involved with Meridian.
Equal Opportunity Employer
#MSTR