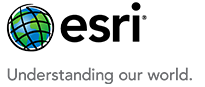 UX Architect - ArcGIS Pro at Esri
Redlands, CA 92373
Join our innovative Creative Lab to design products that run the world! We are a group of user-centered designers working closely with the Chief Creative Officer and Product Development. Our vision is to advance Esri's user experience so that we can extend the reach and utilization of Esri's location-based technology.
Our ideal candidate is driven to find the next big challenge for their design career while working in a highly collaborative atmosphere to deliver Esri's flagship desktop software, ArcGIS Pro.
Create interaction designs, workflow diagrams, wireframes, and interactive prototypes for new features, enhancements, and extensions of ArcGIS Pro
Transform complex problems into innovative, valuable, usable software experiences
Create UX deliverables including user personas, site maps, concept maps, process flows, wireframes, interactive prototypes, and UI designs that effectively communicate the product architecture, layout, and functionality to team members
Apply established patterns to prototypes and mockups to ensure consistency across products and influence the creation of new patterns
Conduct formal and informal user research and testing of in-progress work and assist in implementation of user-based testing to provide optimization of existing application
Effectively collaborate with product managers, researchers, project team members, and other stakeholders to understand product vision and customer needs while validating designs through testing and customer feedback
Help pioneer and evangelize good product design at Esri, raising the design sense of those around you through design leadership and service
Have a generalist approach to UX design with an emphasis in one or more of the following: accessibility, usability research, or prototyping
Contribute to ensure UX/UI consistency across our product stack
Stay up to date with new technologies and trends in the desktop design space
Portfolio Submission
Please include a link to your online portfolio or samples of recent work. Samples must demonstrate design skills and a mix of low fidelity and high fidelity UX deliverables.
3-5 years of experience designing UX for digital products
Demonstrated experience in accessibility compliance, usability research, or prototyping
Team-oriented approach to design with demonstrated experience thriving in a collaborative and iterative work environment
Experience working closely with developers to build software together
Experience creating UX design artifacts such as workflow diagrams, wireframes, prototypes, and high-fidelity interface design
Expert level knowledge and abilities in Adobe Suite, Sketch, Invision, and related design tools
Bachelor's in human factors, interaction design, psychology, or a related field (graduate degrees are a plus)
Hands-on experience designing within the Microsoft design guidelines
XAML/.NET coding skills or conceptual understanding of them
Knowledge and proficiency in ArcGIS, geography, and/or other Esri-related topics
Experience designing enterprise software
Our passion for improving quality of life through geography is at the heart of everything we do. Esri's geographic information system (GIS) technology inspires and enables governments, universities, and businesses worldwide to save money, lives, and our environment through a deeper understanding of the changing world around them.

Carefully managed growth and zero debt give Esri stability that is uncommon in today's volatile business world. Privately held, we offer exceptional benefits, competitive salaries, 401(k) and profit-sharing programs, opportunities for personal and professional growth, and much more.

Esri is an equal opportunity employer (EOE) and all qualified applicants will receive consideration for employment without regard to race, color, religion, sex, sexual orientation, gender identity, national origin, disability status, protected veteran status, or any other characteristic protected by law.

If you need a reasonable accommodation for any part of the employment process, please email humanresources@esri.com and let us know the nature of your request and your contact information. Please note that only those inquiries concerning a request for reasonable accommodation will be responded to from this e-mail address.