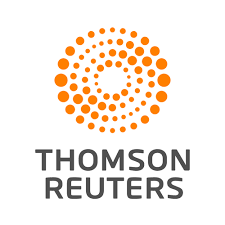 UX Architect at Thomson Reuters
Eagan, MN
Job Description
UX Architect
About the UX Team
Come and join the Digital UX Team as we work to transform Thomson Reuters into a truly Digital company. We aren't just changing the way customers engage with us, we are transforming and re-imagining our business, by focusing on the individual user. We are looking for curious, smart, self-driven UX professionals who love the challenge of turning complex problems and constraints into elegant solutions that meet our users' needs. Our team promotes an agile, collaborative, supportive environment where diverse thinking, innovative design and experimentation is welcomed and encouraged. Our work focuses on a large portfolio of transformational efforts as we work together to deliver on the promise of making it easy to do business with Thomson Reuters.
About the Role
As a UX Architect for the Digital UX Team, you will be a trusted and respected User Experience practitioner, defining and creating innovative experiences for MyTR and CXD. This role will suit a creative problem solver, who is passionate about delivering truly user-focused solutions to challenging business problems.
 
Day-to-day Responsibilities
Deliver assets to support user experience initiatives and ensure that all work is completed on time and to the highest standard.
Collaborate with a talented team in a fast-paced, agile environment.
Work closely with Research, Design, and Development team members and peers on the UX team as well as within Product Management and Technology.
Stay current on all the tools, principles and practices in user-centered design and development, and advocate for continuous UX best practices and process improvement.
Significant experience creating, ideating, documenting and annotating user interfaces with wireframing tools
Ability to help define application functionality in the absence of business requirements
Demonstrated ability to create wireframes, prototypes, and interfaces, and to document complex, data-driven designs
Solid understanding of principles of information organization and user interface design
Thorough understanding of established user experience standards and best practices as well as current design conventions and interactions
Knowledge of fundamental design principles and disciplines that affect typography, color use, animation, composition, use of space, distribution of information, etc.
Excellent written, oral, and visual communication skills
Strong presentation skills
Ability to multi-task and prioritize
Ability to communicate UX concepts effectively, build consensus, and justify decisions
Tools include Sketch, Invision, Axure, Adobe Creative Suite, Microsoft Office.
Front-end development, HTML/CSS knowledge or background a plus.
Requirements/Qualifications
Must have a portfolio of relevant work with demonstrated experience with modern, data-driven web applications; mobile, tablet, responsive/adaptive experience a plus.
Strong critical thinking and analytic skills.
Strong understanding of user-centered design processes.
Good understanding of design principles (typography, color theory, grids, hierarchy) and basics of modern design and technology.
Inspired to stay on top of industry trends and best practices.
Collaborative, team-oriented, flexible work approach.
Respectful listener and constructive communicator that weighs and balances user research/customer needs with Business/Tech requirements when forming design opinions and recommendations.
Experience facilitating brainstorming and product discovery sessions and getting consensus among a large, diverse group of stakeholders.
Experience working with user researchers and supporting research efforts with wireframes, prototypes, or other UX assets. Help to keep the product vision in alignment with user needs.
A strong sense of personal motivation - being able to work independently with a proactive attitude.
Experience collaborating with Agile teams and environments.
Tools include Sketch, Invision, Axure, Adobe Creative Suite, Microsoft Office. Front-end development knowledge a plus.
Education/Experience
Degree in information science, information design, human-computer interaction (HCI), or related fields
3+ years experience as an information architect, user experience designer, or interaction designer
Some experience in a fast-paced development environment working within large, complex software or web applications
Familiarity with Agile development processes
At Thomson Reuters, we believe what we do matters. We are passionate about our work, inspired by the impact it has on our business and our customers. As a team, we believe in winning as one - collaborating to reach shared goals, and developing through challenging and meaningful experiences. With more than 25,000 employees in more than 100 countries, we work flexibly across boundaries and realize innovations that help shape industries around the world. Making this happen is a dynamic, evolving process, and we count on each employee to be a catalyst in driving our performance - and their own.
As a global business, we rely on diversity of culture and thought to deliver on our goals. To ensure we can do that, we seek talented, qualified employees in all our operations around the world regardless of race, color, sex/gender, including pregnancy, gender identity and expression, national origin, religion, sexual orientation, disability, age, marital status, citizen status, veteran status, or any other protected classification under applicable law. Thomson Reuters is proud to be an Equal Employment Opportunity/Affirmative Action Employer providing a drug-free workplace.
We also make reasonable accommodations for qualified individuals with disabilities and for sincerely held religious beliefs in accordance with applicable law.

Intrigued by a challenge as large and fascinating as the world itself? Come join us.

To learn more about what we offer, please visit thomsonreuters.com/careers.

More information about Thomson Reuters can be found on thomsonreuters.com.
Locations
Eagan-Minnesota-United States of America