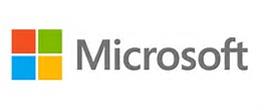 UX Design Writer 2 at Microsoft Corporation
Bellevue, WA 98009
Come join our creative, can-do writing group for Microsoft Teams! Were a team of end-user focused UX Design writers, and were looking for a versatile, tech-savvy writer to join us in creating Microsoft Teamsand shaping the future of work for millions of people around the world, no big deal. :)
Microsoft Teams is the chat-based workspace in Office 365. Its all the people, content, tools, and conversations you need to get work done into one place--a hub for teamwork. Our writing and copy work for Teams includes first-run experiences, user interface text, in-product contextual assistance and notifications, emails, web sites, how-to video scripts, and more.
Responsibilities
On a typical day in this role, you might:
Work with an interaction designer to craft copy for a featureor flow

Do a terminology exploration for a new concept

Develop copy treatments for a user research study orin-product experiment

Bring your voice toa design critique ofproposed features or scenarios

Design & write a set of Help content for a new area

Review customer comments and update content or UX copy to improve understanding

Observe a customer study

Draft a 30-second how-to video script
And youll do it all from here in the Microsoft Teams Design studio, in partnership with our world-class designers, researchers, content creators, marketers, and engineering teams. Youll create new product experiences and your words will help customers learn, solve their problems, and get the most out of Microsoft Teams.
Responsibilities
Write and edit friendly, brilliantly clear UI text

Writefriendly instructional topicsforin-product and webHelp and supportexperiences

Perform functional and editorial quality assurance on content as appropriate

Understand andeffectively useour content model, content types, and brand voice

Use multiple sources ofcustomer data to inform strategic content improvements

Identify opportunities for content additions, improvements, andreuse/repackagingand effectively pitch those ideas to the team and stakeholders
Qualifications
Youll love this role if:
Yourepassionate about words, design, and technology

You know the names of a few parts ofspeech

You love a variety of writing challengesfrom teeny mobile spaces to coherent cross-product flows to friendly how-to articles

You thrive in creative, collaborative cultures, yet are disciplined, organized, and able to independently manage the details of your work

Youre proactive about communicating priorities and trade-offsand adjusting as you get feedback

Youre self-aware, growth-minded, and composed

You understand the broader context of your work, and can always map your activities to both customer needs and business goals

Most of all, you care aboutthepeoplewho areusing technology, and making their experiences better
Requirements
3+ years of experience writing user interface copy (applications, web, social, ecommerce, etc.)

Experience writing for instructional, conversational,orentertainment purposes (education, instructional design, voice design,playwriting/screenwriting, narrative design, exhibition/museum design, creative/fiction writing, etc.)

Proficient with Microsoft Office products

Portfolio review of writing and content samples

North American English fluency

BA/BS degree in English, Communications, Creative Writing,Journalism,Theatre, orotherliterary/communication subject
Additional qualifications
Natural and inquisitive passion for modern technology

Experienceworking with Design discipline (interactive, visual)

Experience (and patience) with digital content tools/CMS

Experienceworking withcustomer research

Agency copywriting experience

Flexible, versatile writing across form factors, subject matter, and audiences

Experience with instructional video and visuals

Self-motivatedcollaboration and problem-solving skills
Microsoft is an equal opportunity employer. All qualified applicants will receive consideration for employment without regard to age, ancestry, color, family or medical care leave, gender identity or expression, genetic information, marital status, medical condition, national origin, physical or mental disability, political affiliation, protected veteran status, race, religion, sex (including pregnancy), sexual orientation, or any other characteristic protected by applicable laws, regulations and ordinances. We also consider qualified applicants regardless of criminal histories, consistent with legal requirements. If you need assistance and/or a reasonable accommodation due to a disability during the application or the recruiting process, please send a request via the Accommodation request form at https://careers.microsoft.com/us/en/accommodationrequest .
Benefits/perks listed below may vary depending on the nature of your employment with Microsoft and the country where you work.