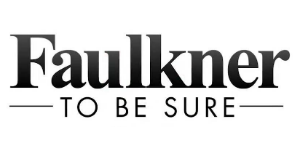 Valet Driver at The Faulkner Organization
Lancaster, PA 17601
Description
Faulkner BMW in Lancaster is looking for a Valet Driver.  Valets are the first point of contact for many customers.As such, they must represent the dealership well by providing a professionalappearance in the dealership uniform. They greet customers upon their arrivaland direct them to the appropriate sales or service location, and drivecustomer and company vehicles to ensure a well-ordered parking lot to receivenew customers.  As with all positionswithin dealerships, valets and porters are expected to uphold the highestethical standards.

This is a part-time position and candidates must be available to work on Mondays, Tuesdays and Wednesdays from 7:30AM to 5 PM.  
This position pays $10.50 per hour.

Job Responsibilities
• Service and maintain vehicles appropriately
• Provide consistent service for all vehicles
• Maintain a safe environment by complying with all regulations
• Organize work and be able to prioritize daily duties
• Maintain records of job status/completion for Service Advisors/customers
• Diagnose and resolve vehicle issues
• Maintain high ethical standards
Requirements
• High School Diploma or equivalent, automotive training highly preferred 
• PA State and Emissions License
• ASE certifications preferred
• Commitment to excellent customer service
• High productivity while maintaining high quality work
• Ability to work well with co-workers
• Strong detail orientation
• Ability to understand manufacturer's specifications
• Selected candidate must be able to perform all job functions that require bending, standing, lifting, and reaching. Selected candidate must be available to work extended hours and weekends as necessary
We offer continued growth opportunities for employees that have talent, energy and ambition to succeed. Faulkner Automotive Group boasts a competitive salary and top-tier benefits for all full-time employees, as well as continuous training and career development, including: Medical, Dental, 401K, Employee Referral Bonuses, and Paid Vacation. 
For immediate consideration, apply online today!
We are an Equal Opportunity Employer and a Drug Free Workplace.