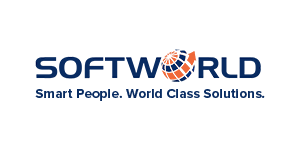 Validation Consultant at Softworld, Inc.
Warren, NJ
*opening is in Warren, NJ or Research Triangle Park area of North Carolina - must be W2 only
Validation Consultant
This person shall provide strategic and lifecycle support to the deployment of all GxP software, including digital innovations that impact a medical device within Consumer Healthcare (CH). The eCompliance and Digital Quality Manager shall assist the eCompliance and Digital Quality Lead in support of the upgrade and implementation of the CH Quality Management System (QMS) where it impacts GxP systems including Software as a Medical Device (SaMD) to assure it is aligned with regulatory expectation. The role will be available to provide subject matter guidance and representation for all applicable CH initiatives as and when requested. This role shall ensure that digital software that impacts SaMD and GxP systems and software operate within the framework of applicable health authority regulations (including but not limited to: Code of Federal Regulations 21 CFR part 11, Eudralex Regulations Annex 11, EN 13485 & EN 62304). In parallel all global policies and procedures shall be aligned with regulatory expectation and best practice. This role is expected to keep pace with the latest industry technology that impacts CH, including but not limited to Data Science, Artificial Intelligence and Digital Transformation to support the internal development and process improvements relating to the CH QMS.
As the Quality and Compliance Authority for GxP software, including digital applications that impact medical devices, this person shall: * ensure that the companies' policies and procedures for the specification, purchase, development and implementation of digital applications and GxP systems are 'fit for purpose' * act as a single point of contact (SPOC) for quality governance regarding the procurement of GxP computerized systems and digital applications, providing subject matter review and approval of key documents for the full lifecycle from implementation through to retirement for CH * coordinate, enforce and follow up on all activities which impact the validated status of computerized systems within CH, and assist with global and local electronic compliance issues
* provide the necessary subject matter support for all audit types in CH. Audits may include but not be limited to due diligence, regulatory, supplier and internal assessments that impact the GxP systems and digital applications * maintain customer service relations and develop and sustain professional relationships that reflect commitment to GSK shared values. Foster communication and coordination across the CH eCompliance team and digital innovation * support global initiatives related to this subject matter (e.g.: Data Integrity) As a Subject Matter Expert (SME) for GxP computerized systems within CH, including digital applications that impact SaMD, this person shall independently determine and pursue courses of action to obtain desired functional and business objectives in the following areas: * support the Global eCompliance & Digital Quality Lead with the production and maintenance of quality related procedures and material which impact CH * provide subject matter support to System Owners, third parties who develop and support Digital Applications, Service Providers and vendors * Assist the Global eCompliance & Digital Quality Lead in maintaining the Global System Register * Support Inspection Readiness, including ISO Accreditation preparation, in close collaboration with Audit Coordinator(s); providing subject matter related support for follow up and/or remediation actions related to regulatory inspections
Bachelor of Science or equivalent professional experience
Area of Specialisation
Computer Science, IT, Chemical Engineering, Automation, Engineering Pharmacy, Biology, or related technical field
At least 5 years' experience in the pharmaceutical industry with 3 years+ experience in Medical Devices, Quality Assurance, Quality Management, or IT Governance.
---
THIRD PARTY AGENCIES, SUBCONTRACTORS, AND RECRUITERS NEED NOT APPLY. Applicants received from firms will not be considered. Subcontracting is not available for this position.
63,052 - 71,094 /year
Validation Specialist
What is this?