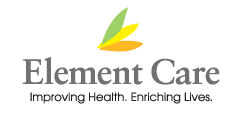 Van Driver - Starting at $15.50 hourly with great benefits at Element Care
Methuen, MA 01844
The Driver is responsible for driving and transporting participants around the community and to medical appointments as needed. This position is full time. Monday thru Friday, 8am to 4pm.
ESSENTIAL RESPONSIBILITIES:
Transports participants around the community, to and from medical appointments and other outside appointments, as necessary.
Assists participants to and from the van for all pickups and drop offs.
Uses preventative measures to maintain vehicles' interior and exterior on a consistent basis to ensure safe transportation.
Notifies the Director immediately of any incidents out of the ordinary, client injuries, client falls, or accidents.
Works with Supervisor of Drivers to identify specific needs of each participant.
Removes snow around surrounding area of vans during the winter months to ensure client safety and the safe operation of the van.
Assists the Day Care Center Staff with local activities and other duties, as needed.
Performs other duties as requested.
JOB SPECIFICATIONS:
Valid state Drivers License from the state of residence
Be at least 18 years of age
Must be able to pass a DOT Physical and DOT mandated driver training
Be CPR and First Aid Certified
Able to physically move and maneuver participants in a wheelchair
Must be a responsible, flexible team player with good communication and interpersonal skills.