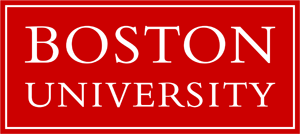 VASCULAR SURGEON, School of Medicine, Division of Vascular and Endovascular Surgery at Boston University
Boston, MA 02118
The Division of Vascular and Endovascular Surgery at BU School of Medicine and Boston Medical Center seeks a board-certified vascular surgeon. The ideal candidate will have excellent clinical and technical skills, a collaborative approach to patient care, and a commitment to teaching and research.
In addition to providing expert patient care using the latest treatments and technologies, the division places a high priority on the training and development of fellows and residents, the education of medical students, and clinical research, with faculty participating in multiple concurrent clinical trials and research projects. Candidates must have strong clinical credentials, teaching interests, and a research background, as evidenced by scholarly publications or works in progress.
The selected candidate will join three board-certified vascular surgeons and five advanced practice clinicians.
DO NOT APPLY THROUGH THE BU WEBSITE
Please forward responses to: Alik Farber, MD, Chief, Division of Vascular and Endovascular Surgery, alik.farber@bmc.org.
We are an equal opportunity employer and all qualified applicants will receive consideration for employment without regard to race, color, religion, sex, sexual orientation, gender identity, national origin, disability status, protected veteran status, or any other characteristic protected by law. We are a VEVRAA Federal Contractor.
Required Skills
Required Experience