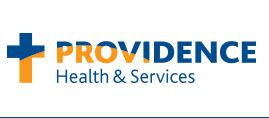 Vascular Ultrasound Technologist at Providence Health & Services
Torrance, CA
Vascular Ultrasound Technologist
Job Number: 273385
Schedule: On Call
Shift: Variable
Job Category: Ultrasound Technologist
Location: California-Torrance
Providence is calling a Vascular Ultrasound Technologist (Per-Diem/Variable Shift) to Providence Little Company Of Mary Torrance Hospital in Torrance, CA.
Please upload a current resume reflecting all relevant experience.
Apply today! Applicants that meet qualifications will receive a text with additional questions from our MODERN HIRE system.
We are seeking a Vascular Ultrasound Technologist who will provide direct care of patients, age's 12 years to geriatric, with deficiencies and abnormalities associated with the Vascular System. The position has responsibilities mainly in the performance of various non-invasive exams for the diagnosis of peripheral arterial diseases.
In this position you will have the following responsibilities: 
Record pertinent patient information and completes all paperwork as required and assists in maintaining files

Organize plans and direct activities relating to patients and procedures for designated time and area. Maintain steady workflow ensuring a complete, accurate and timely work product

Demonstrate knowledge of principles of physics, scanning technique, and computer science skills related to ultrasound scanning according to approved department protocols

Demonstrate complete working knowledge of all ultrasonography equipment and computer software necessary to perform studies. Calibrate and perform quality control on imaging systems as required

Demonstrate correct and adequate positioning using ultrasound-imaging technique to obtain desired views related to noninvasive vascular exams

Perform Holter monitor applications and scanning per departmental policy and procedure manual. Analyze and comply appropriate report for physician review

Assist physicians in performing treadmills and cardiolite treadmills, including proper preparation, hook-up, and education of the patient and notification of other departments involved

Perform 12 lead EKG's using appropriate hook-ups, settings and orientation of equipment. Prepare EKG for review by physicians, perform editing of reviewed tracings, and distribute confirmed tracing appropriately

Verify patient identification by verbal communication, ID band, etc. Label exam materials and completing logbooks, computer records, and other documentation appropriately and in a timely manner

Notify physicians in a timely manner of completed tests requiring their review, including significant findings affecting patient care

Recognize emergency situations, initiate code and administers aid as needed

Assist with ordering and stocking of supplies and equipment. Keep room/work area neat and orderly

Willingly perform other related duties outside immediate work area as assigned or required (i.e., filing, scanning, copying, scheduling, and transport)

Rotate shifts, weekends, holidays, and call assignments as needed or required. Responds to pages, beeps and stat calls in a timely fashion

DOCUMENTATION/INFORMATION MANAGEMENT:

Record pertinent patient information and completes all paperwork as required and assists in maintaining files
Demonstrate working knowledge of hospital information system, and other computer-based systems
Demonstrate awareness of legal issues and compliance in respect to patient care. Maintains complete confidentiality of all patient and hospital related information. Secure and handle patient records maintaining patient confidentiality with respect to patient and family rights
Retrieve reports and is proficient in the use of copier, fax and printer
Insure clinical data is correct and appropriate for specific procedures being requested

LEADERSHIP/SUPERVISION:

Demonstrate ability to properly prioritize work and work independently with minimal supervision. Complies with the following:
Attendance: report to work each regularly scheduled workday. Accurately records all work time including meal periods
Punctuality: Ready for work at precise starting time and continues working until scheduled departure time.  Returns on time from all meal periods
Appearance: Project a professional image, follow the hospital dress code policy and/or department requirements. Wear hospital name badge at all times on duty
General Work Habits: Readily accept work assignments in a positive manner.  Performs work that is accurate, neat and consistent. Documentation is legible

Assist and provide orientation/training of new employees and students.
Assist Director and Lead Cardiology Specialist in problem solving.
Recommend minor and major equipment needs on-going and annually.

 

 

 
Required qualifications for this position include:
Completion of a non-invasive vascular program

AHA BLS CPR Certification

Current certification by American Registry of Diagnostic Medical Sonographers (ARDMS) (RVT, OB or AB) or American Registry of Radiologic Technologists (ARRT) RT(S or VS) 
Preferred qualifications for this position include:
H.S. Diploma or GED

RVT eligible or RVT Certification

2 years noninvasive EKG testing in the acute care setting
About the hospital you will serve.                                            
Providence Little Company of Mary Medical Center Torrance is a 436-bed non-profit hospital that has served the greater South Bay communities of Los Angeles since 1960.  We have a reputation for clinical excellence and sophisticated technology while providing care with a personal, healing touch. In addition to the finest general medical, surgical and critical care services, we offer a number of specialty programs including Cardiovascular Services, Women's and Children's Health, Oncology, and Emergency Care.  We are proud to be named one of the Top 50 U.S. Hospitals for Heart Care by Thomson Reuters, the only community hospital in California to receive this honor. We were one of five hospitals in the United States recognized by American Hospital Association-McKesson for leadership and innovation in quality improvement.  We received The Choice Award by AAHCP for Outstanding Customer Service Delivery, and were one of 24 hospitals and health systems in the nation to receive the Premier Award for Quality by the Premier healthcare alliance. As a member of Providence Health & Services, a Catholic-sponsored healthcare ministry, we believe strongly in respecting the dignity of each person, and give special concern to the most vulnerable members of our community.
Our Mission As expressions of God's healing love, witnessed through the ministry of Jesus, we are steadfast in serving all, especially those who are poor and vulnerable.
About Us Providence is a comprehensive not-for-profit network of hospitals, care centers, health plans, physicians, clinics, home health care and services continuing a more than 100-year tradition of serving the poor and vulnerable.Providence is proud to be an Equal Opportunity Employer. Providence does not discriminate on the basis of race, color, gender, disability, veteran, military status, religion, age, creed, national origin, sexual identity or expression,sexual orientation, marital status, genetic information, or any other basis prohibited by local, state, or federal law.