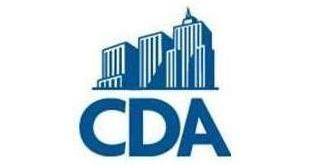 Veeva Integration Consultant at Clark Davis Associates
Princeton, NJ
Veeva Integration Consultant (BC)
Healthcare R&D Firm
$60 per hour, convert at 125 to 130k
Princeton, NJ
Position is 100% remote
MUST BE A CITIZEN OR GREEN CARD HOLDER
NO CORP TO CORP, MUST HAVE A FIRST NAME AND LAST NAME TO BE CONSIDERED
Lead the support of Veeva and associated applications used. Work remotely with commercial teams at other locations as assigned. Lead the activities of Customer Technologies Team members.
Commercial Operations (Sales Operations and Analytics).
Sales User Community – Remote and internal.
Customer Technologies IT Team.
IT Integration Team – Rochester, NY.
Salesforce.com Technical Support (offshore).
User Help Desk (remote).
Application Security (remote).
B.S. Computer Science, Software Engineering, MIS or equivalent work experience in lieu of formal education.
Veeva Administrator Certification required.
Salesforce.com Administrator Certification required.
Apex trigger and class experience preferred.
Ability to perform oracle database queries required.
Experience:
Five to seven year experience supporting CRM applications and Sales teams.
Seven to ten years pharmaceutical or medical device experience.
Competencies:
Work well both as a team leader and independently.
Strong customer service orientation and interpersonal skills with the ability to achieve results by influencing others in a positive and effective manner.
Detail-oriented, analytical, problem solver, swift decision maker.
Able to handle customer requests from multiple sources and to balance competing priorities .
Must adapt well to changing business needs.
Ability to thrive in a fast paced environment.
Excellent communication skills; both oral and written.
Strong business knowledge and analysis skills.
Please contact Brian Clark at bclark@clarkdavis.com
CLICK HERE to view all open INFORMATION TECHNOLOGY Opportunities
CLARK DAVIS ASSOCIATES, 20 Waterview Blvd, Parsippany, NJ, 07054; Phone (973) 257-8825; For a list of over 200 job opportunities, visit our website at https://clarkdavis.com
Follow us:
Facebook https://www.facebook.com/clarkdavisassociates/
LinkedIn https://www.linkedin.com/company/54788/
Twitter https://twitter.com/ClarkDavisAssoc