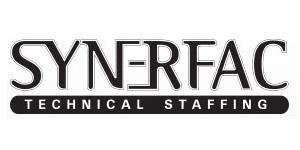 Vehicle Receiver from Synerfac Technical Staffing
Miami, FL 33132
Job Details:
POSITION SUMMARY:

In this position, the employee inspects all in-coming vehicles (such as trucks, cars, buses, etc.) and enters information into the hand-held computers. The employee is responsible for driving the vehicle to the staging area and for loading onto containers/car racks. Vehicles may include cars, trucks and buses. To perform this job successfully, an individual must be able to perform each essential duty satisfactorily. The requirements listed below are representative of the knowledge, skill, and/or ability required. Reasonable accommodations may be made to enable individuals with disabilities to perform the essential functions.



GEOGRAPHIC REGION:

Please note applicants out of the geographic region for position applied will not be considered.



QUALIFICATIONS:

Required
Bilingual in English/Spanish
Minimum one (1) year experience working as a receiving clerk in an industrial environment such as warehouse or marine terminal receiving cargo and/or vehicles.
A valid driver"s license with clean driving record.
Must possess basic computer skills.
Must possess strong communications skills.
Must be able to accurately process alpha/numeric information.
Ability to obtain internal forklift certification within 90 days of employment.
Ability to work extended hours, weekends, holidays, as needed.
Ability to work with limited supervision and strong initiative.
Ability to work in high paced, deadline-oriented environment.
Ability to establish and maintain effective working relationships with customers, vendors and fellow employees.
Ability to think logically and make sound decisions.
Organizational and time management skills.
Excellent interpersonal skills.
Must have or be able to obtain a TWIC card within 30 days of employment.
Preferred

Familiarity with vehicle components.
Data entry experience.
Experience operating a forklift at OSHA standards.
$15.88 - $21.60 /hour
Motor Vehicle Operator / Transporter
What is this?