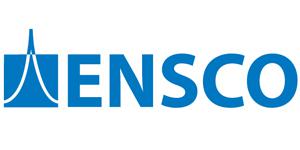 Vehicle Software Engineer III at ENSCO, Inc.
Endicott, NY
For more than 30 years, ENSCO Avionics has developed sophisticated airborne systems for the aerospace industry to meet DO-178C, DO-254, DO-278A, and military standards for manned and unmanned systems. ENSCO Avionics focus is on safety- and mission-critical software and programmable hardware engineering solutions, custom display development, tailored synthetic vision applications, integration test solutions, and the IData® Tool Suite. 
ENSCO Avionics
, based in Endicott, N.Y., is a wholly owned subsidiary of ENSCO, Inc.
 Sometimes jobs can be on the cutting edge of technology. Sometimes they can have a meaningful impact on human lives. Wouldn't it be great to have a job that offered you both?
At ENSCO Avionics, you have the opportunity to engage in pioneering and transformative software engineering work—and at the same time contribute to making the world a safer place.
As a Vehicle Software Engineer with ENSCO Avionics, you will be working on state-of-the-art military ground vehicles, including the M109A7 Paladin or Bradley Fighting Vehicle.  Your responsibilities will include developing new or improving on existing control systems, developing/performing tests for lab, automated, and/or on-vehicle needs, and supporting hands-on integration and verification of systems and software in the labs and on vehicles. Your daily work will also involve interacting with Systems, Application Engineers, and Hardware & Firmware teams.
At ENSCO Avionics, we take our tagline "Ideas to Reality" very seriously. Joining ENSCO is an opportunity to advance humankind through technological and scientific discovery. Our dedicated workforce is diverse—in background, experience, skills, and interests. ENSCO Avionics employees are encouraged to be courageous and innovative in their ideas and work collaboratively to help develop cutting-edge technology and inventions that make future dreams a reality. ENSCO Avionics offers a supportive & unique culture, positive work environment, and flexible work schedules that empower its employees to achieve their maximum potential.
 •Understanding of Controller Area Network (CAN) J1939 SAE Standards
•Experience with Configuration Management Systems (CMS) such as RAZOR from Visible Systems or IBM Rational Synergy
•Experience with requirements control systems such as IBM Rational DOORS (Dynamic Object Oriented Requirements System)
•Experiences with Jenkins script control toolset
#LI-DM1•U.S. Citizenship required
•Bachelor of Science degree in Computer Science, Computer Engineering, or Software Engineering, or equivalent degree/experience with 3 years of relevant work experience
•Experience with Qt/QML, C++, and Python Programming Languages
•Experience with development on Linux and Windows operating systems
•Experience with System Level requirements generation
•Experience with vehicle integration and testing
•Excellent verbal/written communication skills - must be able to communicate effectively in teleconferences with suppliers, clients and colleagues, and author end-user documentation
401K
Employee Events
Employee Referral Program
Flexible Schedules
Flexible Spending Accounts
Life Insurance
Long Term Disability
Medical, Dental and Vision
Military Leave
Professional Development
Tuition Reimbursement
Vacation/paid time off
Paid Holidays
Paid sick days