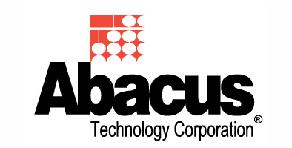 Verification Team Manager at Abacus Technology
Hanscom AFB, MA 01731
Abacus Technology is seeking a Verification Team Manager (VTM) to support the execution and management of task order program life cycle activities for the Command, Control, Communication, Intelligence and Networks (C3I&N) Directorate under the ETASS program at Hanscom AFB.  This is a full-time position.
Assist, review, and coordinate Change Requests (e.g. 1067s and CRQs), Program Implementation Plans (PIPs), Requests for Proposals (RFPs), etc.  Assist in maintaining the HNI Tech Order SharePoint site.  Maintain the validity of information within the TO tracker for assigned programs.  Review and comment on all incoming CDRLs affiliated with assigned programs.  Interact with acquisition PMs, ENs, and TO staff to ensure all acquisition and technical requirements have been fulfilled in preparation for verification.  Prepare verification documentation IAW AFSPC processes when requesting support and approval of TOs.  Prepare and support TORBs.  Provide TOMA duties as assigned, including but not limited to creating and editing TO/TCTO numbers in ETIMS and publishing official AF TOs/ TCTOs.  Create, implement, and maintain internal AFLCMC/HNI TO Logistics Management plans, processes, and procedures. Provide recommendations to Senior VTM on process improvement/efficiency.
5+ years experience full system development life cycle projects.  Bachelor's degree in a related field.  Skilled in the use of MS Word, Excel, Outlook, and PowerPoint.  In-depth knowledge of MS SharePoint 2013 or later.  Familiarity with government environment including government regulations and protocol.  Self-starter and able to work independently.  Excellent interpersonal skills to include the ability to deal with high-ranking military officers and civilians.  Able to work under pressure and meet deadlines.  Very organized and able to multi-task.  Knowledge of TO Logistics Management processes and techniques, TO 00-5 Series, and Technical Order (TO) Air Force Instructions (AFIs) desired.  Must be a US Citizen.
Applicants selected will be subject to a U.S. government security investigation and must meet eligibility requirements for access to classified information.
EOE/M/F/Vet/Disabled