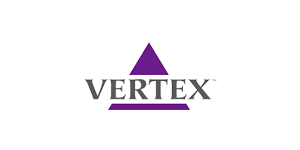 Vertex Co-op Program Spring 2021 - Business & Administrative (Boston, MA) at Vertex Pharmaceuticals Inc.
Boston, MA 02210
The Vertex Co-op Program offers students the opportunity to learn about the dynamics of the pharmaceutical industry. You will be working closely with and learning from some of the brightest people in the industry. When you join our Co-op program you should not be surprised to see that our environment is one that is innovative and team oriented, where collaboration is not just a word, and "we are fearless" is in everything we do. Students can expect to be challenged in their role, connect with other students, and feel valued by the Vertex community. Not only will students learn about their day-to-day tasks through their specific work assignments, but they will interact and have exposure to our organizational leaders and their teams through a series of Professional Development Workshops.
Be FEARLESS... Join us and help kick start the path to your career!
Job Description:
We will have various positions within our Business functional areas, including but not limited to:
Finance, Accounting, Tax & Treasury
Corporate Communications
Human Resources
Legal
Information Technology (IT)
Procurement and Strategic Sourcing
*Specific projects will be confirmed in the coming weeks, please keep an eye on our careers page for specific postings: https://www.vrtx.com/working-here
Qualifications:
Legally authorized to work in the United States
Candidate must be enrolled in an advanced degree program if graduating in Spring 2021