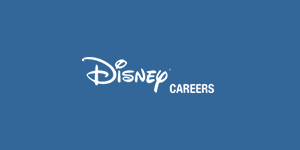 Veterinary Pathologist at Walt Disney Company
Lake Buena Vista, FL
A Veterinary Pathologist in the Animals, Science, and Environment (ASE) team is expected to be a leader for the Pathology and Animal Health teams; a pathologist with a focus on preventive health, risk analysis, and animal care and welfare; an educator for cast members and guests; a partner for ASE initiatives; and a leader in the zoological profession.
In Disney's veterinary program, emphasis is placed on preventive health, disease risk analysis, disease surveillance, nutrition, and animal care and welfare. The pathologist is an active participant in our diagnostic pathology program, encompassing necropsy and surgical biopsy services to a large collection of animals including birds, mammals, fish, herpetofauna, and invertebrates. He/she also participates in educational opportunities with animal care cast members, provides guest experience, and performs risk analysis for animal shipments/transfers and the wellness program. Working alongside one other board-certified Veterinary Pathologist, this pathologist will assist the Veterinary Operations Manager in the operation of the Disney Pathology program.
Disney Animal Health at Walt Disney World maintains a hospital team of 10 veterinarians and 20 technicians/keepers/assistants, within the larger 1100 member ASE team. The Pathology Team partners regularly with Animal Husbandry, Water Science, Education, Pest Management, and Science Teams. This position will be an integral part of our Disney Animal Health and ASE leadership teams; strong communication, organizational, and soft skills are required for success in our diverse and multidisciplinary zoological practice.
Responsibilities
Leadership in Pathology and Disney Animal Health teams
Diagnostic necropsy and biopsy service for ASE primarily, and support of off-site ASE programs as needed
Oversight of the Disney Veterinary Pathology program and services with the Veterinary Operations Manager and other Disney Veterinary Pathologist
Assistance with Animal Health and/or ASE Initiatives
Education for ASE teams
Guest experience
Leadership in the zoological profession
Basic Qualifications
DVM or equivalent degree, and veterinary licensure in the State of Florida within 3 months of hire
ACVP board certification (anatomic pathology)
Minimum three years pathology experience with different animal taxa, including zoo, wildlife, and aquatic animals
Strong leadership skills, and ability to integrate into a large multidisciplinary professional team
Strong organizational and communication skills
Preferred Qualifications
Experience at an AZA-accredited facility or academic facility involving non-domestic pathology
Required Education
DVM or equivalent degree
ACVP board certification (anatomic pathology)
About Walt Disney World Resort:
Since opening in 1971, Walt Disney World Resort has played an important role in many childhood and family memories. Today, hundreds of millions of guests from around the globe visit this magical place to enjoy a Disney vacation. Through a combination of creativity, innovation and technology, the resort immerses guests in classic Disney tales and new kinds of family entertainment. Drawing from a rich heritage of storytelling, Walt Disney World Resort cast members bring Disney magic to life through unmatched attention to detail and superior guest service.
About The Walt Disney Company:
The Walt Disney Company, together with its subsidiaries and affiliates, is a leading diversified international family entertainment and media enterprise with the following business segments: media networks, parks and resorts, studio entertainment, consumer products and interactive media. From humble beginnings as a cartoon studio in the 1920s to its preeminent name in the entertainment industry today, Disney proudly continues its legacy of creating world-class stories and experiences for every member of the family. Disney's stories, characters and experiences reach consumers and guests from every corner of the globe. With operations in more than 40 countries, our employees and cast members work together to create entertainment experiences that are both universally and locally cherished.
This position is with Walt Disney Parks and Resorts U.S., Inc., which is part of a business segment we call Walt Disney World Resort.
Walt Disney Parks and Resorts U.S., Inc. is an equal opportunity employer. Applicants will receive consideration for employment without regard to race, color, religion, sex, national origin, sexual orientation, gender identity, disability or protected veteran status. Disney fosters a business culture where ideas and decisions from all people help us grow, innovate, create the best stories and be relevant in a rapidly changing world.