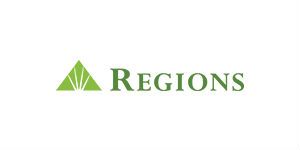 Vice President - Corporate Banking Execution at Regions Financial Corp
Birmingham, AL
Thank you for your interest in a career at Regions. At Regions, we believe associates deserve more than just a job. We believe in offering performance-driven individuals a place where they can build a career --- a place to expect more opportunities. If you are focused on results, dedicated to quality, strength and integrity, and possess the drive to succeed, then we are your employer of choice.
Regions is dedicated to taking appropriate steps to safeguard and protect private and personally identifiable information you submit.  The information that you submit will be collected and reviewed by associates, consultants, and vendors of Regions in order to evaluate your qualifications and experience for job opportunities and will not be used for marketing purposes, sold, or shared outside of Regions unless required by law. Such information will be stored for a set period of time. You may review, modify, or update your information by visiting and logging into the careers section of the system.
Job Description:
At Regions, the Corporate Banking Execution Leader is within the corporate bank's universal banking client coverage/origination for Regions Securities LLC and Regions Bank.  The Corporate Banking Execution Leader assists senior coverage bankers in the delivery and execution of the full spectrum of capital markets, advisory and corporate banking products and services to clients and prospects in one of our dedicated coverage groups. Part of the Corporate Banking Execution Leader's role will be to direct the activities of an Analyst group, including their recruitment, hiring, and training. In addition, coordinate activities centered on the execution of client pitches, engagements and group projects including analysis and reporting.  Incumbents are expected to have the Series 79 & 63 licenses or be able to obtain them within six months of employment.Additional responsibilities include, but may not be limited to
:
Providing high level leadership and execution support to senior bankers by generating ideas, overseeing various financial analyses, developing financial models and executing recommendations for clients and prospective clients.
Leading a group of Analysts and Associates while building a team-oriented culture of excellence.
Drive the recruitment, development, training, and having ongoing oversight of Analysts and Associates.
Providing leadership and accountability for select client relationships and prospecting opportunities.
Performing comprehensive and in-depth company and industry research, and peer benchmarking
Leading the preparation and driving the content of client and prospect related materials, including pitches, proposals, client marketing and other associated offering documents and analyses.
Participating in client meetings, client planning sessions and weekly product partner meetings
Communicating and interacting with both core and extended client team members from across the firm, as well as with internal partners and product areas.
Managing several projects at once with the ability to work effectively as a supervisor, individually, or as part of a team.
A Corporate Banking Execution Leader typically works 3-5 years before having the opportunity to advance to the Director position.
This position is exempt from timekeeping requirements under the Fair Labor Standards act and is not eligible for overtime pay.This position is incentive eligible.
Qualifications:
Bachelor's degree with proven record of high achievement; MBA preferred
5 years of work experience including 3-5 years of corporate and universal banking experience or comparable experience in the industry vertical
Advanced knowledge of capital markets, M&A or syndicated/leveraged finance, prior corporate lending experience and credit training preferred
Strong interpersonal skills with demonstrated ability to build relationships
Energetic and creative self-starter with willingness to work long hours, and take on and successfully manage significant and multiple responsibilities
Strong sense of personal accountability with a results orientation as part of a collaborative team environment
Advanced user of Excel, PowerPoint, and Word
Position Type
Full time
Location Details
Regions Center - Birmingham
Location:
Birmingham, Alabama
EEO/AA/Minorities/Females/Disabled/Veterans