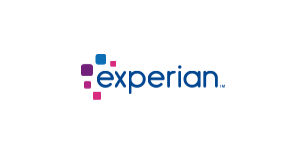 Vice President - Digital Advertising Sales (location flexible) at Experian
Chicago, IL 60601
Experian Marketing Services is seeking an exceptional VP to lead a Digital Sales team in representing our unique value proposition to existing, new traditional and digital partners. Your primary objective will be to inspire your team to increase sales by thinking creatively and truly understanding how our suite of solutions can help clients successfully and efficiently reach their clients. You will coach your team to achieve revenue objectives through active pipelining, negotiation, retaining existing business and closing new business.
About us, but we'll be brief
Experian is the world's leading global information services company, unlocking the power of data to create more opportunities for consumers, businesses and society. We are thrilled to share that FORTUNE has named Experian one of the 100 Best Companies to work for . In addition, for the last five years we've been named in the 100 "World's Most Innovative Companies" by Forbes Magazine .
What you'll be doing
The successful candidate will thrive in a fast paced, results-oriented environment, creatively solve problems, think on his/her feet, and be comfortable in new situations working with multiple stakeholders. A major focus will be placed on retaining and building strategic new customer relationships with customer satisfaction being the driving force for everything you do. You'll need to demonstrate your passion for data, the ability to understand both offline and online use of audience segmentation and how various channels monetize data, a strong ability to influence and strong team leadership skills. This role will also require you to lead the cross-Experian business unit synergies and collaboration to ensure the One Experian approach. You also must be creative, enthusiastic, adaptable and work well in a very dynamic environment.
What your background looks like
Lead Digital Sales teams as both a mentor and manager, working to attract, develop, and retain talent while making sure that that people with the right skills and motivations are in the right place at the right time to identify opportunities and generate revenue.
Achieve assigned annual revenue goals by setting performance expectations and holding your team accountable for delivering results.
Guide the behaviors of your team by developing a sales plan that clearly articulates pipeline strategy and the steps needed to execute on it.
Develop and maintain knowledge of the digital ecosystem in the traditional offline and digital channels base to identify, qualify and close sales opportunities.
Work closely with supporting departments (Marketing, Customer Account Management, Product, Technical Services) to ensure client needs and sales objectives are met.
Demonstrated ability to work cooperatively across multiple business units and stakeholders to the mutual benefit of all parties
Demonstrated ability to negotiate nimbly and effectively in a fast-moving environment
Minimum Requirements:
10+ years of successful experience selling complex data driven solutions across both the offline and online ecosystems.
10+ years successful track record of leading and managing a distributed sales team
Bachelor's degree
Solid business acumen with the ability to think strategically and respond tactically
A goal-oriented attitude and entrepreneurial spirit that thrives in a dynamic, evolving environment where the challenges and opportunities change daily
History of successfully mentoring and training sales teams on how to sell new capabilities and solutions
Excellent oral and written communications skills and the ability to deliver engaging and impactful presentations.
Ability to travel approximately 40%
Location is flexible