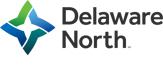 Vice President Food & Beverage - Travel Hospitality at Delaware North
Buffalo, NY 14202-2285
Our Exciting Work Environment
Delaware North is one of the largest privately owned-and-operated hospitality companies in the world. Our $3 billion enterprise stems from our family of subsidiaries operating across sports and entertainment venues, national and state parks, destination resorts and restaurants, airports and travel hubs, and gaming properties. Serving more than a half a billion guests annually, our 55,000 associates are dedicated to creating special experiences at more than 200 locations across the United States, Canada, United Kingdom, Australia, New Zealand and Singapore.
This position will be based out of Delaware North's new global headquarters, a state-of-the-art, 12-story, mixed-use building in downtown Buffalo, N.Y. The headquarters facility, reflective of our values, integrates the latest advances in environmental, energy conservation and office design.
At Delaware North, you will find a culture rooted in entrepreneurial spirit, innovation and future-thinking. We believe deeply in the value of our associates and high-performing teams. Whether it's the Australian Open, the Grammys, the World Series, dinner at a world-class resort or experiencing the national wonder of the Grand Canyon, we're working passionately to make special experiences extraordinary. 
The Opportunity
Reporting to the Chief Operating Officer- Travel Hospitality, the Vice President- Food & Beverage, has primary responsibility for administering all aspects of the food and beverage operations by developing and implementing strategic plans necessary for short and long-term growth and profitability of food and beverage operations; ensures compliance to established corporate philosophy. The leader we seek will provide strategic leadership to F&B operations group in supporting corporate and subsidiary initiatives.
They will develop strategies for identifying new and unique products and concepts for different venues as well as strategies to assist sales and marketing attract new business.
The successful candidate will make leadership decisions to include subsidiary issues related to effective delivery of food and beverage services and operations; make independent decisions created by adverse and complex situations. They will continually drive and support operational excellence. Identifying issues and developing action plans as it relates to standards of food and beverage service, Supply Management, GuestPath, State of the Season, Alcohol Service Compliance and compliance or other operational strategic standards.
The VP F&B is responsible to ensure the company meets financial and business goals and objectives through F&B operations by providing leadership to Travel Hospitality food and beverage directors and district chefs and field management. In compliance with goals, policies and objectives established for the organization. The leader we seek will administer all aspects of the food and beverage operations of Travel Hospitality operations. They will develop culinary talent through functional leadership.  Creating standards of hiring, training and new hires. Reporting to the VP F&B will be one Director of Operational Support and will also maintain oversight of the culinary team throughout the subsidiary.
Qualifications
Education
Bachelor's degree preferred.
Experience
Executive/Senior Management role (10 years' experience); Industry experience required (Hospitality/Entertainment/Food and Beverage Industries)

Professional with a minimum of 15 years of management experience in hospitality or related service industry.

Experience in areas including restaurants, buildings/logistics.

Experience in business development (brands/concepts), operational design, pro forma validation, and operational strategy.

Experience leading/managing in a large Public or Private Company is preferred (i.e.  $100 million in revenue or larger).

Travel:  80%, including nights and weekends.

While this position operates in an office environment, this role may visit other business locations and must be able to move about with limited fatigue and throughout operations. Must be able to remain in a stationary position for 50% of the time. Constantly operates a computer, mobile device or other office equipment. Occasionally works outdoors and/or in both Hot and Cold Environment; occasionally works in environments with loud noises.
Who We Are
Take your career beyond the ordinary—to the extraordinary.
At Delaware North, you'll love where you work, who you work with, and how your day unfolds. Whether it's in sporting venues, casinos, airports, national parks, iconic hotels, or premier restaurants, there's no telling where your career can ultimately take you. We empower you to do great work in a company with 100 years of success, stability and growth. If you have drive and enjoy the thrill of making things happen - share our vision, grow with us.
Delaware North is one of the largest privately held hospitality companies in the world. Founded in 1915 and owned by the Jacobs family for more than 100 years, Delaware North has global operations at high-profile places such as sports and entertainment venues, national and state parks, destination resorts and restaurants, airports, and regional casinos. Our 55,000 employee associates are dedicated to creating special experiences one guest at a time in serving more than a half-billion guests annually. Delaware North operates in the sports, travel hospitality, restaurant and catering, parks, resorts, gaming, and specialty retail industries and has annual revenue of about $3 billion. Learn more about Delaware North, a global leader in hospitality, at www.DelawareNorth.com.
All applicants will be subject to a pre-employment background check and may be subject to a pre-employment drug test depending upon the position and/or client requirements.
Delaware North Companies, Incorporated and its subsidiaries consider applicants for all positions without regard to race, color, religion, creed, gender, national origin, age, disability, marital or veteran status, sexual orientation, or any other legally protected status.  Delaware North is an equal opportunity employer.