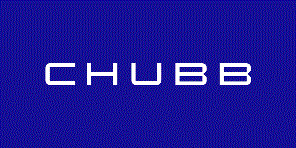 Vice President, Global Real Estate Portfolio at CHUBB
Philadelphia, PA 19019
VP, Global Real Estate Portfolio
Reports to: Global Head of Real Estate
Primary Location: Philadelphia, PA preferred
Other locations: Whitehouse Station, NJ, Jersey City, NJ and New York City 
Chubb is the world's largest publicly traded property and casualty insurer. With operations in 54 countries, Chubb provides commercial and personal property and casualty insurance, personal accident and supplemental health insurance, reinsurance and life insurance to a diverse group of clients. The company is distinguished by its extensive product and service offerings, broad distribution capabilities, exceptional financial strength, underwriting excellence, superior claims handling expertise and local operations globally.
The VP Global Real Estate Portfolio is a key role in the future state organization and aligns with common goals of quality and ability to strategically evaluate existing and future state for Chubb's global real estate portfolio.   
KEY OBJECTIVE
The purpose of this position is to manage the Portfolio tower of services in the Global Corporate Real Estate Center of Excellence for Portfolio transactions, strategy, lease administration, data governance and data accuracy  
MAJOR DUTIES & RESPONSIBILITIES
Management of Chubb's Global Portfolio representing ~9M RSF, ~620 individual leases, 30,000 Staff across 4 regions
Serve as the internal expert on the global real estate industry, regional differences, trends and activities in the GCRE market
Strategic in approach to real estate decisions, focusing on clear and measurable goals (short and long term) to the future state of Chubb's portfolio
Strategic partner and expert in GCRE to Chubb's regional and executive leadership, providing subject matter expertise and advisory services through and with Regional Directors and GCRE Head to business unit and enterprise stakeholders
Ability to coordinate and influence internal stakeholders and external real estate partners and landlords
Key leader in real estate strategy in the event of mergers and acquisitions
Provides a clear real estate portfolio strategy so that all enabling functions are aware of what the organization requires to ensure its future success. Works closely with business unit leaders, CRM's and executives to understand their requirements and challenges in order to develop effective real estate solutions over a 3, 5, and 10 year time horizon.
Work collaboratively with Head of GCRE, VP Workplace, Regional Directors and business leaders to manage the transaction process internally and own the execution of the transactions with Chubb and third-party transaction managers and analysts to include tracking critical dates, defining site level strategy with the business, preparing stage-gated approvals, performing site selection, preparing LOI's, negotiating leases in concert with the legal team and obtaining corporate approvals.
Owner of all real estate data across systems of record and multiple data sources, including responsibility for data governance
Owner of all landlord relationships, providing direction through Regional Directors to FM team as required
Owner of data analytics, business intelligence platforms and output, customer and asset strategy support
Demonstrates a high degree of integrity, expresses ideas clearly, is easily understood, and gets others' buy-in to vision and strategies supporting company goals and objectives. Negotiates well by identifying and working towards solutions where all parties benefit. Excellent interpersonal skills; is sensitive to and can manage interpersonal dynamics.
Manages people, service partners, processes, capital, and time in the most effective manner to achieve business goals. Ensures key real estate processes/policies are well defined and understood by the global real estate organization.
Key Responsibilities 
Key tower leader in the a "Center of Excellence" (COE) model for GCRE, reporting to Global Head of Real Estate
Oversight of the Global Portfolio ensuring best practices, cost governance, and strategic alignment
Leadership on all financial aspects of the real estate life cycle for Chubb's active global portfolio
Development of Regional and Global Strategies as it relates to Real Estate transactions, analysis, and data accuracy
Responsible for all major transactions globally and the alignment of each with established global processes and standards
Responsible for developing guiding principles and auditable processes for global transactions
Responsible for the global partnerships with global real estate services providers
Management/Leadership of a team of Portfolio Professionals inhouse and outsourced 
Building and maintaining business relationships with Global and Regional Leadership, ensuring value add proposition is clear
Qualifications 
15+ years in corporate or commercial real estate with specific experience in areas of transaction management, portfolio management, portfolio strategy or asset management
10+ years managing a team of independent contributors
5+ years of real estate portfolio strategy development, implementation or consulting experience
5+ years of experience in data governance, data management and/or lease administration
Strong lease negotiation skills and experience
Bachelor's degree or equivalent experience, MBA preferred
Bilingual / multi-lingual desirable
Chubb strives to offer a diverse and inclusive and rewarding work environment.  Teamwork and mutual respect are central to how Chubb operates and we believe the best solutions draw upon diverse perspectives, experiences and skills.  We operate in such a way where everyone, regardless of their singular background has the opportunity to contribute to our collective success. 
Chubb offers a competitive compensation package and comprehensive benefits package including life, health and dental, vision, a generous retirement savings plan, disability coverage, stock purchase plan, flexible spending accounts, tuition reimbursement, and business casual dress.  At Chubb, we are committed to equal employment opportunity and compliance with all laws and regulations pertaining to it.  Our policy is to provide employment, training, compensation, promotion, and other conditions or opportunities of employment, without regard to race, color, religion, age, sex, sexual orientation, transgender, national origin, disability, genetic information, veteran, or marital status, or any other characteristic protected by law.