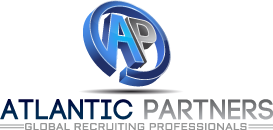 Videographer - Perm at Atlantic Partners
Boca Raton, FL
We are looking for a creative person to join our team in a fast-paced and fun environment. We are in need of a video editor highly skilled in motion graphics along with strong videography skills.
This employee will play a pivotal role in the execution of video projects. They will be responsible for working with managers to conceptualize and execute design projects to assist marketing in the promotional process of products for the company.
RESPONSIBILITIES (but are not limited to):
Design visually compelling videos for the following (but not limited to): advertising, email campaigns, social media advertisements, etc.; using professional video design software
Assist with photography projects or some post-production editing
Brainstorm promotional and marketing concepts
Work with Creative and Marketing to produce marketing assets
Other duties will be assigned as needed
Capture studio-quality photographs and video
Work both on and off-site
Manage and oversee all technical aspects of video recording and editing
Work with our creative teammates
Regularly collaborate with marketing team
Follow the company's brand guidelines
Present to senior management
Develop an overall video brand messaging strategy
Working with a Creative Director or collaborative team to create the film or video product
Figuring out what type of equipment to use
Cleaning and disassembling hardware
Setting up and tearing down cameras, audio recorders, lighting, microphones, and props
Calibrating and maintaining equipment
Preparing background film or "B" rolls as well as live feed
Interviewing people and creating a film clip via editing raw footage
JOB REQUIREMENTS:
**SKILLED in After Effects and other Digital Animation Techniques/Motion Graphics
**SKILLED in animation and illustration/CGI
Education: Professional knowledge in Graphic Design, Animation, Motion Graphics or Video Editing or student working toward a degree in a related field.
High level of proficiency in the entire Adobe Creative Suite including the following programs: Adobe After Effects, Photoshop, Premier
Ability to work well with Video Tracking while editing.
Working knowledge and experience with Wordpress/Woocomerce or other CMS programs are not required but are an asset.
Able to excel in a changing environment with strong time management and prioritization skills
Excellent verbal and written communication skills
Detail-oriented, strong analytical skills and the ability to work self-managed or collaboratively as part of a team
Receptive to direction and to constructive criticism
Ability to start immediately a plus (not required)
Candidate must provide a portfolio of design work samples or links to samples to be considered.