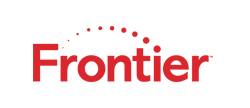 VOIP Network Engineer at Frontier Communications Corporation
ROCHESTER, NY
About Frontier Communications
Frontier® Communications provides communications services to urban, suburban, and rural communities in 29 states. Frontier offers a variety of services to residential customers over its FiOS® and Vantage™ fiber-optic and copper networks, including video, high-speed internet, advanced voice, and Frontier Secure®  digital protection solutions. Frontier Business™ offers communications solutions to small, medium, and enterprise businesses.
Responsibilities:
Perform service restorations of Commercial Business customer VoIP troubles and outages.
Provide a point of escalation to the CCSC
Provide direct business customer VoIP support, utilizing remote trouble isolation and service restoration techniques applicable to the customers IP connectivity.
Provides network analysis concerning usage trends, voice traffic metrics, capacity planning and recurring events, as well as outage and incident patterns.
Provides escalation for network-level troubleshooting activities as related to commercial voice networks, including but not limited to: analyzing packet captures, event logs, traffic and other diagnostic records.
Collaborate and communicate directly with Network Operations Center Tier1 and 2 Specialists on customer effecting outages.
Analyze network utilization and capacity to isolate customer service degradations.
Analyze customer data and VoIP configurations.
Provide Tier II technical support for Residential and Business VoIP customers.
Create and document team process flows and work instructions utilizing Resolve, Microsoft Office and SharePoint databases.
Direct and assist the field in troubleshooting and restoring Commercial Business customer VoIP issues.
Requirements
Available to work all shifts, weekends, and holidays on an assigned or rotational 24X7 operational schedule.
Have a broad level of advanced technical knowledge, combined with the conceptual ability to relate work performed to the overall VoIP platform.
Ability to identify, trend and troubleshoot VoIP service impacting troubles.
Have a good understanding of a VoIP signaling protocol (SIP, MGCP or SCCP)
Have a minimum of two years voice and /or data translations experience.
Skilled in troubleshooting: LAN/WAN and digital switching technologies, software, hardware and servers, switches and modems.
Must communicate in a highly professional manner with fellow associates, customers, customer IT teams and internal/external
Qualifications
5+  years of progressive experience as an individual contributor in the service provider voice environment
Knowledge and experience with Voice Over IP (VoIP)
A background in Data Network technologies such as routers, switches and firewalls is a plus
Experience and certification in an SDWAN technology a must
Working knowledge and experience with cloud technologies
Demonstrated history of having a strong customer focus and prioritizing customer needs
Demonstrated experience working  with customer outage situations
Demonstrated knowledge in virtual appliances within a cloud computing environment
Strong analytical troubleshooting and problem-solving skills
Adaptability and willingness to learn
Excellent work ethic and ability to perform independently and within a team-based environment
Detail-oriented with good verbal/written communication skills; active listener
Optional, but very relevant Certifications:
SSCA, MCT, CCP, Cisco or Juniper Networking Certifications