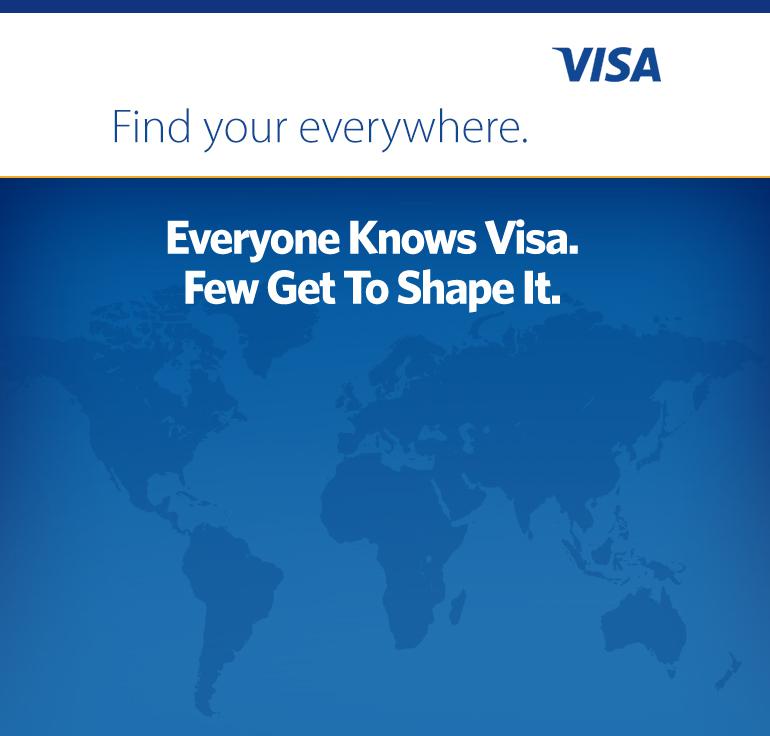 VP Contact Center Operations at Visa, Inc.
Austin, TX
As the world's leader in digital payments technology, Company's mission is to connect the world through the most creative, reliable and secure payment network - enabling individuals, businesses, and economies to thrive. Our advanced global processing network, CompanyNet, provides secure and reliable payments around the world, and is capable of handling more than 65,000 transaction messages a second. The company's dedication to innovation drives the rapid growth of connected commerce on any device, and fuels the dream of a cashless future for everyone, everywhere. As the world moves from analog to digital, Company is applying our brand, products, people, network and scale to reshape the future of commerce.
At Company, your individuality fits right in. Working here gives you an opportunity to impact the world, invest in your career growth, and be part of an inclusive and diverse workplace. We are a global team of disruptors, trailblazers, innovators and risk-takers who are helping drive economic growth in even the most remote parts of the world, creatively moving the industry forward, and doing meaningful work that brings financial literacy and digital commerce to millions of unbanked and underserved consumers.
You're an Individual. We're the team for you. Together, let's transform the way the world pays.
Job Description
Company Inc. is a global payments technology company that connects consumers, businesses, financial institutions and governments in more than 200 countries and territories, enabling them to use digital currency instead of cash and checks. 
Company does not issue cards, extend credit or set rates and fees for consumers. Company innovations enable its bank customers to offer consumers choices: Pay now with debit, ahead of time with prepaid or later with credit products. From the worlds major cities to remote areas without banks, people are increasingly relying on digital currency along with mobile technology to use their money anytime, make purchases online, transfer funds and access basic financial services. All of which makes their lives easier and helps grow economies.
Behind the Company brand are our talented employees who continuously raise the bar with innovative solutions and products that deliver the convenience and security of digital currency to more people all over the world.
Position Summary:
The Vice President, Global Contact Center Operations leader is responsible for developing and executing the workforce planning and data transformation strategy to achieve desired financial results and corporate objectives. This position will be responsible for maximizing employee productivity, accountability and effectiveness for the Merchant Support and Consumer business. The senior leader will possess advanced knowledge in data management, intelligence, client experience, business scorecards, quality and robust workforce planning.
The senior leader maintains current knowledge of industry trends, and innovations to anticipate and proactively meet client needs. Most of all, this key strategic thought leader is passionate about continuous improvement and will influence the global contact center teams and leaders to improve business effectiveness. This is a unique opportunity to join a team that is eager to transform the associate and client experience. The VP Global Contact Center Operations will report to the SVP, Global Contact Center and partner with the global contact center leadership team to transformation the contact center operations.
Responsibilities:
Provide strategic direction and tactical leadership for all functional areas within WFM, quality, data analytics and business scorecards.
Workforce Planning
Establish a robust workforce planning capability that will guide staffing decisions for the global merchant support and consumer business.
Responsible for providing key recommendations to production management with respect to short team and long-term strategies for ensuring optimal service levels
Define approach for proactively managing resource decisions in the most cost-effective manner
Serve as the senior global lead for Capacity Planning, Forecasting, Scheduling, and Command Center (real-time management). Responsible for the delivery and execution of key capacity planning, as well as, forecasts of volume and resources
Expertise in workforce management software applications to accurately forecast, schedule and track the performance of multi-skilled employees in a single and multi-site front and back office environments.
Accountable for driving cost savings through improved operational efficiencies including queue design, occupancy, and scheduling efficiencies, along with highly effective management of agent FTE through capacity management across different customer interaction tools: phone, emails, sms, social media
Business Continuity
Lead the implementation of a robust Business Continuity Plan to facilitate disciplined execution of disaster recovery for people, process and technology with minimum impact to our clients and customers.
Data, Process improvement and Efficiencies
Possesses experience using artificial intelligence to streamline operations and create effortless client experiences.
Initiative opportunities to improve processes to better enhance the associate and client experience
Comprehensive understanding of call center technologies and analytical tools (such as Salesforce, Medallia, Tableau, Avaya, Cisco, Genesys, NICE)
Ability to develop business cases to justification technology portfolio
Collaborate with finance partners to connect contact center business decisions to financial results
Equip partners and contact center leaders with dashboards that provide useful business insights to improve cost, associate and client experience
Exhibit a passion to improve processes and create efficiencies
Leadership
Provide leadership, development, guidance and management to contact center operation teams.
Exemplify the Company leadership principles
Be a strategic thought leader
Demonstrated leadership skills with emphasis on consensus building, diplomacy, cooperative negotiation and persuasion required to build cross functional commitment to deliver intended results
Qualifications
Basic Qualifications:
12 years of work experience with a Bachelor's Degree or at least 10 years of experience with an Advanced degree (e.g. Masters/MBA/JD/MD) or at least 8 years of work experience with a PhD
Preferred Qualifications:
Masters degree preferred
10-15 years of contact center operations experience (include workforce management and strong data analytics)
10 years of progressively responsible experience in an operations, business analysis, finance or statistics environment
10+ years demonstrated people management experience
Ability to manage multiple simultaneous tasks
Must be a self-starter and highly motivated business oriented independent thinker.
Excellent organization, planning, project management and analytical skills