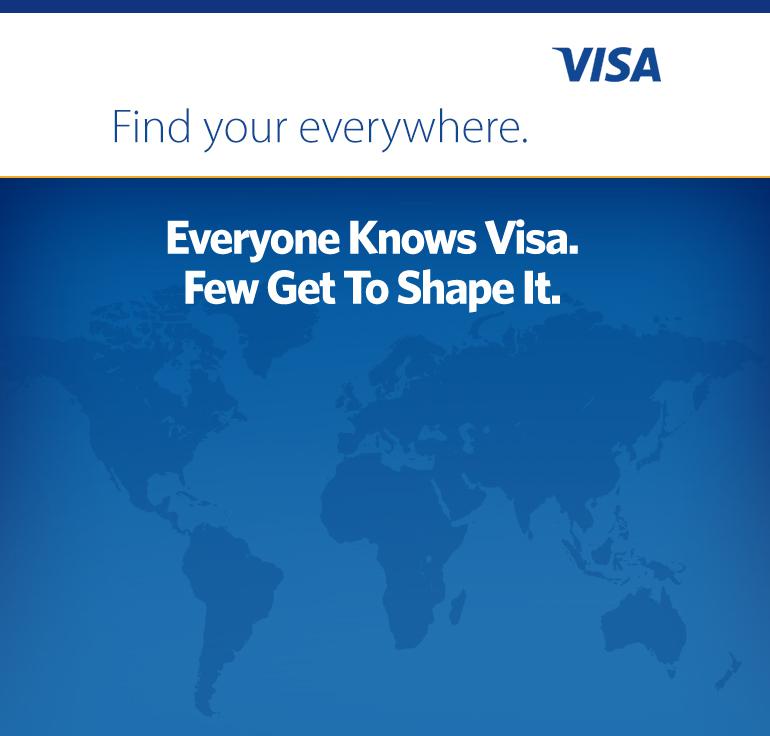 VP Head of DPS Sales at Visa, Inc.
Atlanta, GA
As the world's leader in digital payments technology, Company's mission is to connect the world through the most creative, reliable and secure payment network - enabling individuals, businesses, and economies to thrive. Our advanced global processing network, CompanyNet, provides secure and reliable payments around the world, and is capable of handling more than 65,000 transaction messages a second. The company's dedication to innovation drives the rapid growth of connected commerce on any device, and fuels the dream of a cashless future for everyone, everywhere. As the world moves from analog to digital, Company is applying our brand, products, people, network and scale to reshape the future of commerce.
At Company, your individuality fits right in. Working here gives you an opportunity to impact the world, invest in your career growth, and be part of an inclusive and diverse workplace. We are a global team of disruptors, trailblazers, innovators and risk-takers who are helping drive economic growth in even the most remote parts of the world, creatively moving the industry forward, and doing meaningful work that brings financial literacy and digital commerce to millions of unbanked and underserved consumers.
You're an Individual. We're the team for you. Together, let's transform the way the world pays.
Job Description
Position Overview
Reporting to the Head of Global Processing, this position is responsible for leading the Company DPS sales and relationship organization.  This leader will develop and manage issuer-processing strategies, relationships and deliver expertise throughout the USA and Canada with expanding opportunities evolving in international markets. Requires a deep understanding of issuer processor needs and experience leading client relationships, and ability to drive the strategic direction of Company's DPS issuer processing solutions.
Requirements / Job Scope
Build and maintain a high function sales organization that delivers on DPS's aggressive growth plans.
Build and manage, market-level issuer processor partnerships, across , traditional, and neo-fintech players to expand and grow usage across, as well as ensure alignment of the global issuer processing strategy
Develop strategic roadmaps and high-level business cases to optimize incremental revenue
Work closely with the DPS product  team to develop commercial constructs
Provide thought leadership and serve as Company's issuer processing expert, assist internal & external clients in meeting their business objectives and work cross-functionally to address business challenges
Maintain knowledge of global processing trends including Processor innovations, regulatory directions and emerging market dynamics.
Partner with Client Services to respond to technical client challenges related to DPS issuer processing
Continuously assesses client needs related to issuer processing across DPS's diverse client base and adjust Company's roadmap to address those needs as necessary
Collaborate with issuer and fintech client teams to construct an end-to-end issuing value proposition
Qualifications
Basic Qualifications:
12 years of work experience with a Bachelor's Degree or at least 10 years of experience with an Advanced degree (e.g. Masters/MBA/JD/MD) or at least 8 years of work experience with a PhD
Preferred Qualifications:
15 years of experience working for or with issuer processors or issuer processing arms. Superior client relationship, sales, and project management skills required
Deep knowledge of issuer processing, trends, and dynamics including ability to technically assess and engage with processors and fintechs
Demonstrated ability to collaborate and influence successfully within a highly-matrixed organization, build credibility across all levels in global organizations, and foster collaboration among business and technology functions
Personal presence and ability to influence senior leaders and clients
Expert in deal structuring, negotiation, documentation and execution
Analytical skill and personal drive to identify and pursue new opportunities